Resources Library
Skip Resource Search

. Skip to results
Find Resources
Featured Resources
All Resources
97 Resources found. Displaying page 1 of 10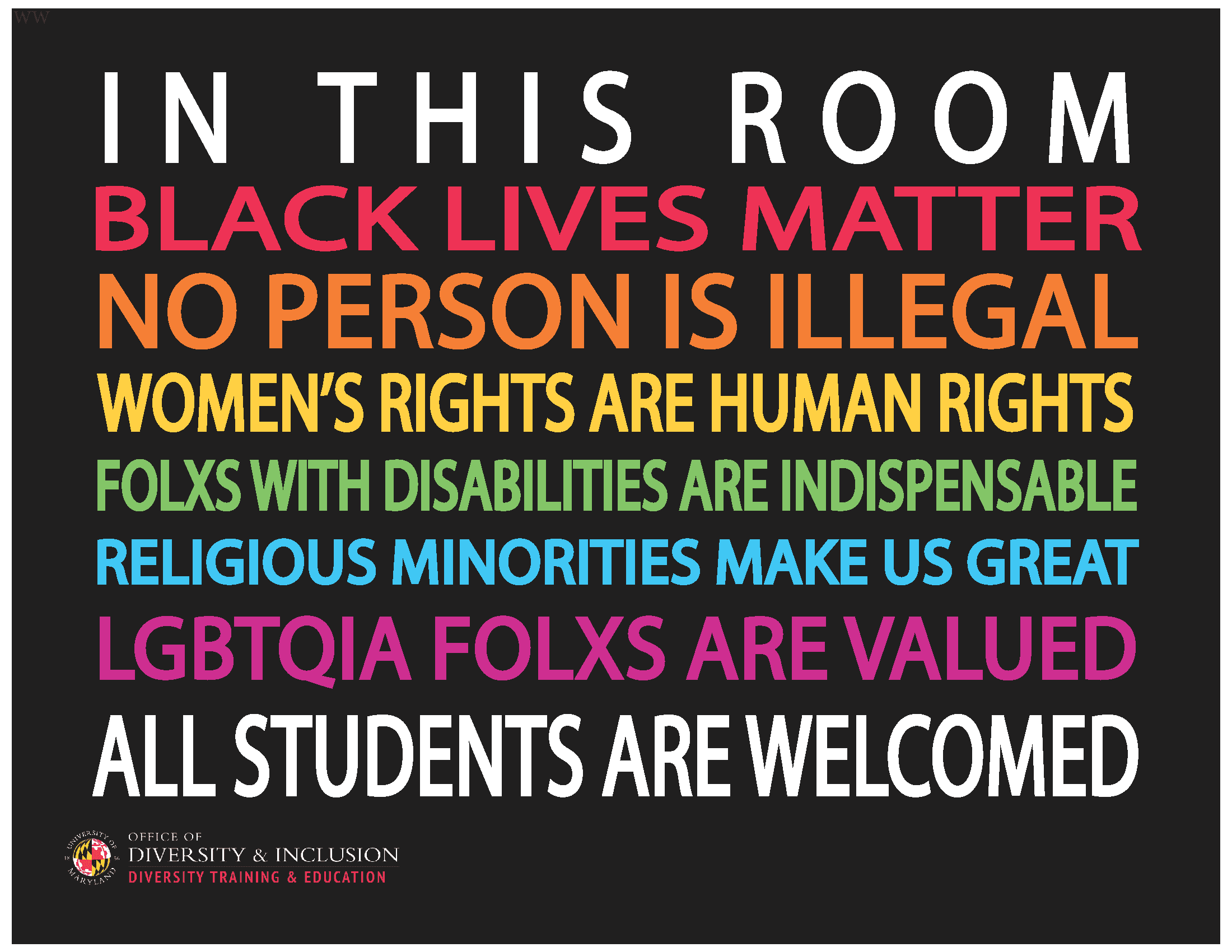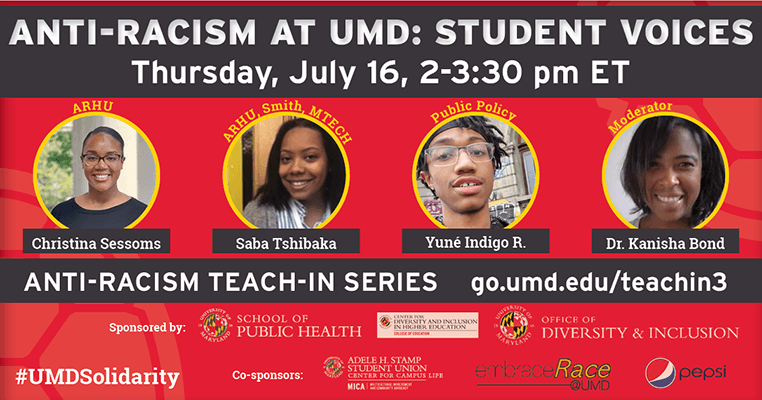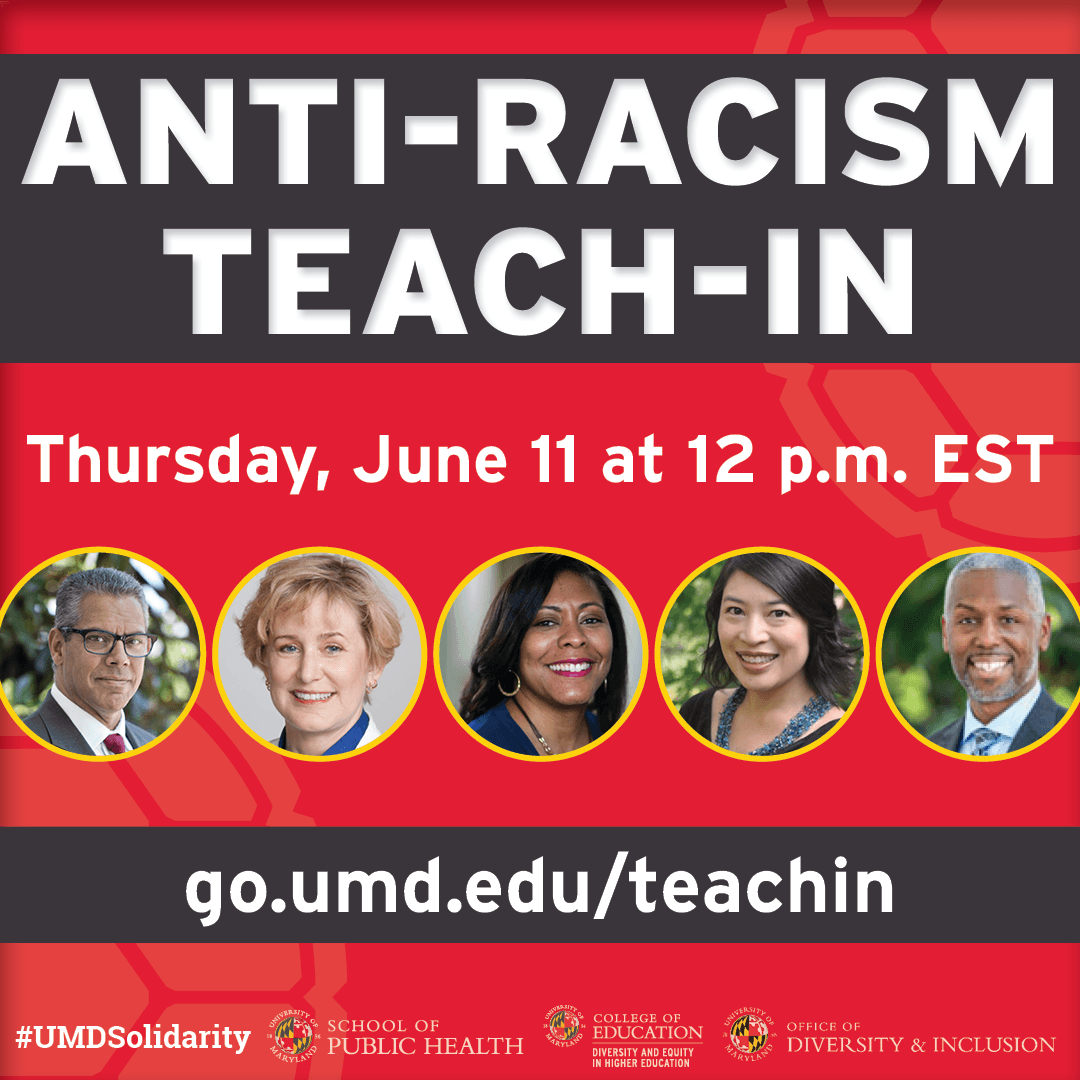 A conversation on how UMD might contemplate and adopt anti-racist practices
Topics: Anti-oppression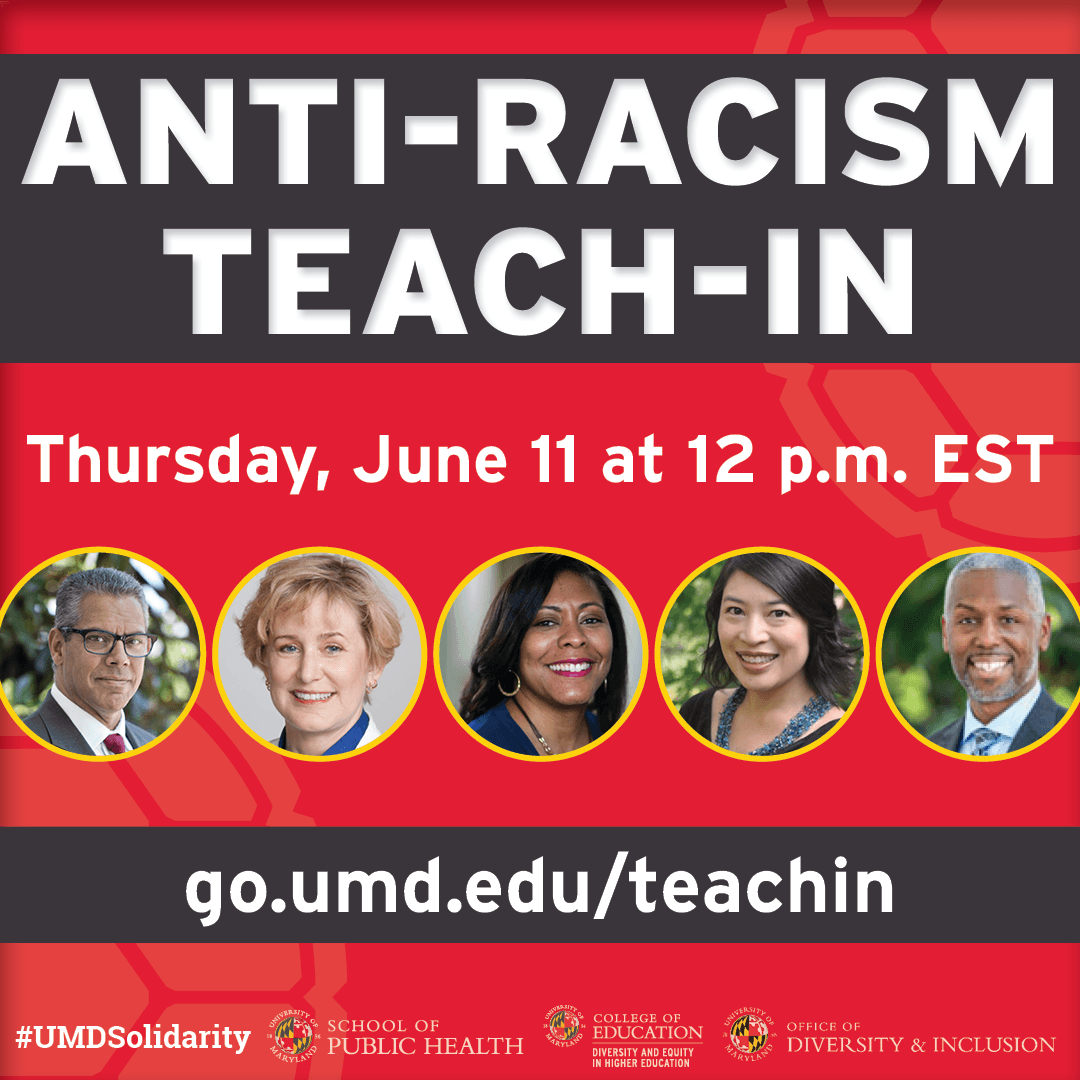 This series of anti-racism teach-ins gathered experts on anti-racism from UMD and beyond, including students, leaders, faculty and alums, as one action the UMD community could take as we learn to be anti-racist in the face of racism everywhere it...
Topics: Anti-oppression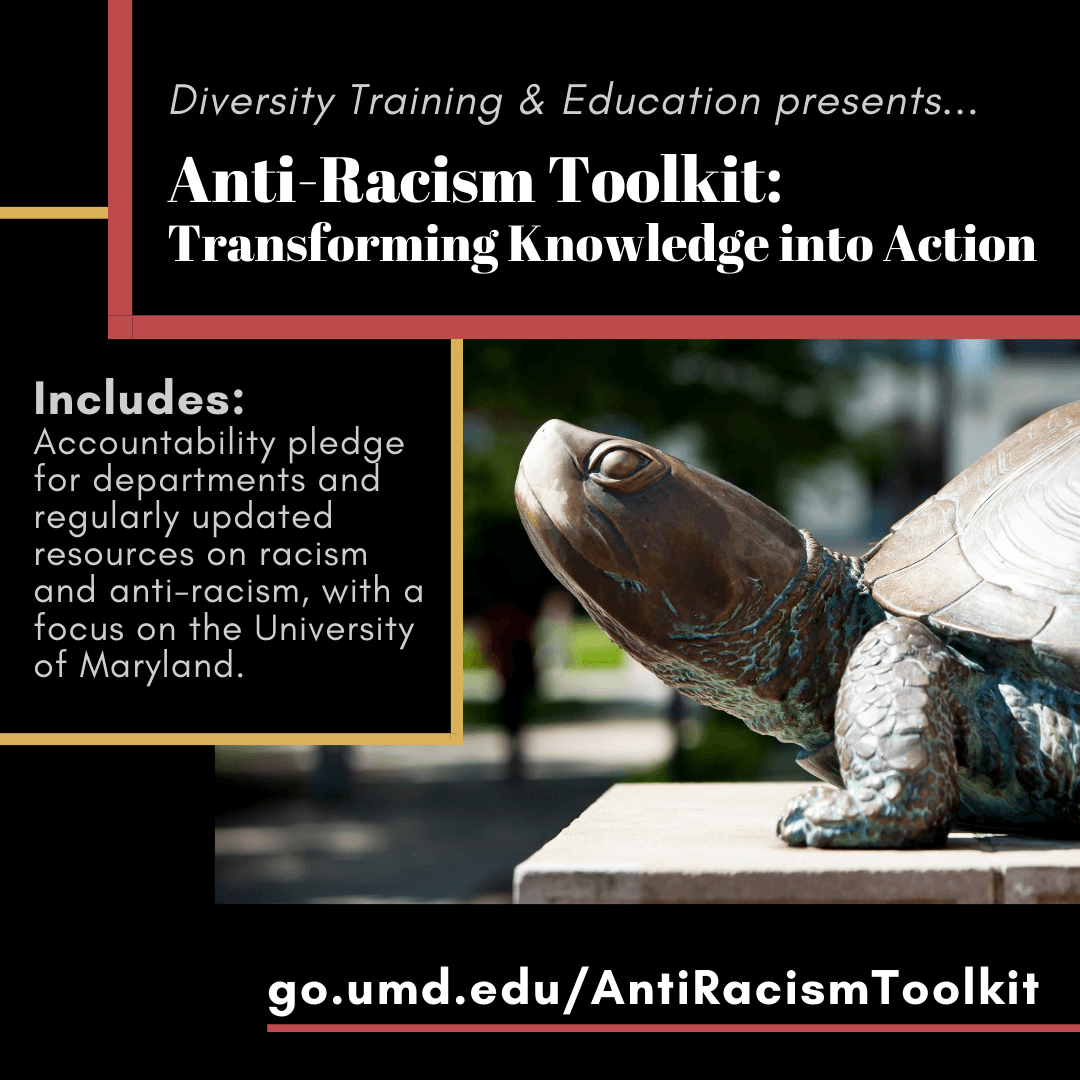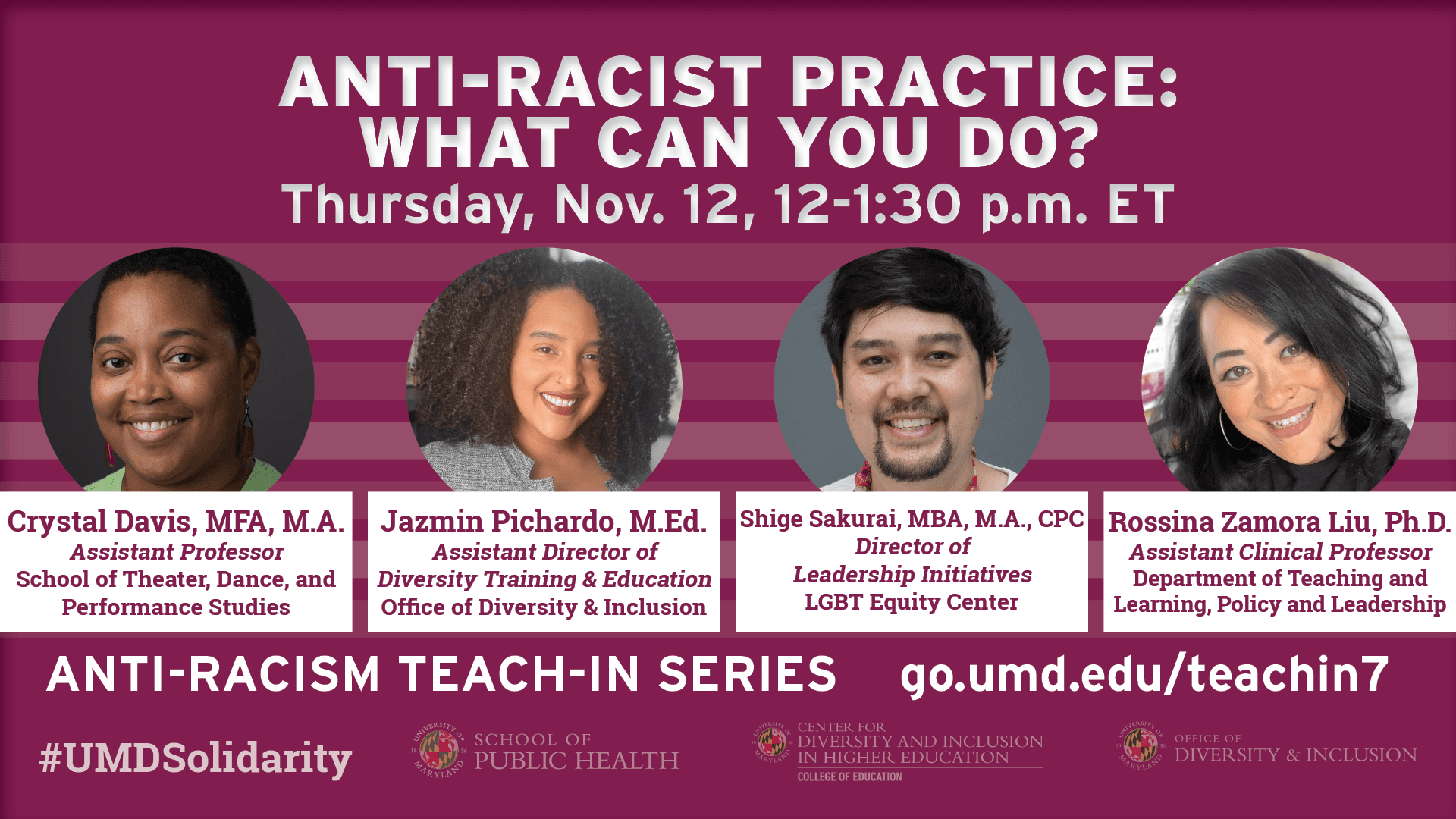 A staff and faculty panel on the day-to-day practice of anti-racism.
Topics: Anti-oppression
In response to the worldwide uprisings against racism in summer 2020, ODI's Diversity Training & Education (DTE) unit released an Anti-Racism Toolkit. The toolkit provided entry points into the work of anti-racism for the University of Maryland...
Topics: Anti-oppression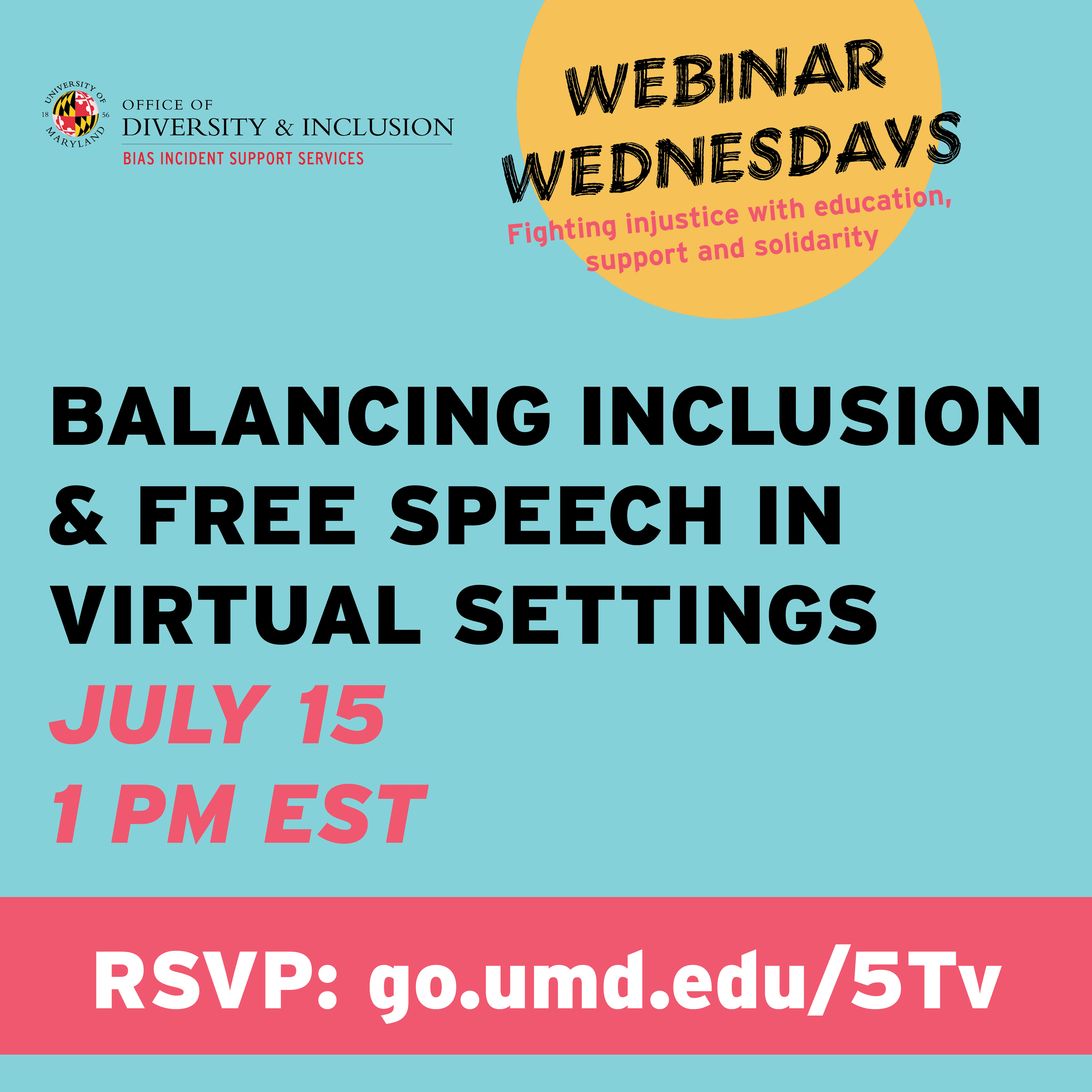 Hate-bias reporting options and response strategies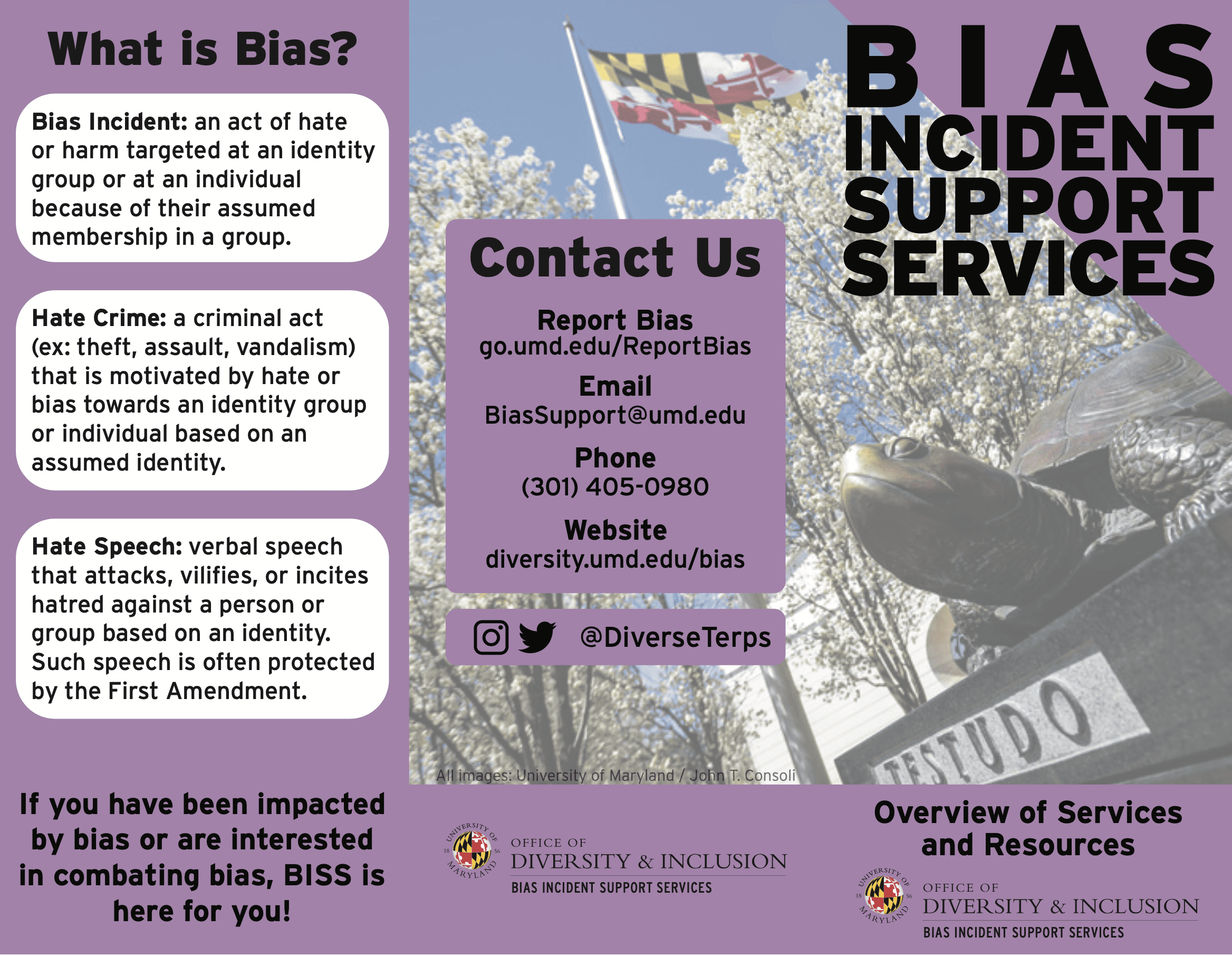 Overview of services and resources from Bias Incident Support Services
Topics: Hate & bias
A listing of on-campus, off-campus and national resources around bias
Topics: Hate & bias