Video
44 Resources found. Displaying page 1 of 5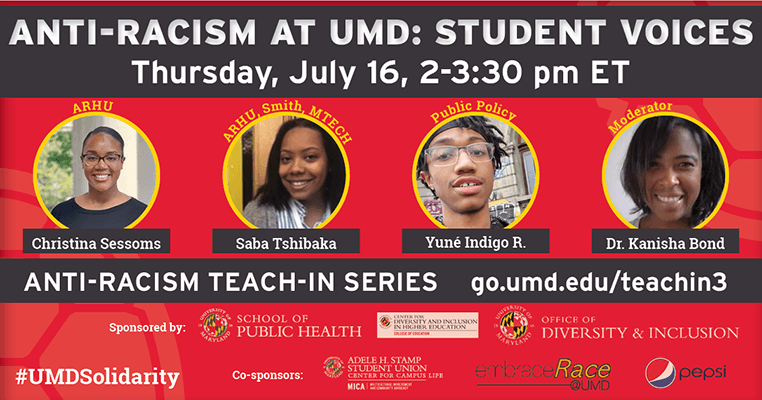 A UMD student panel on anti-racism at UMD.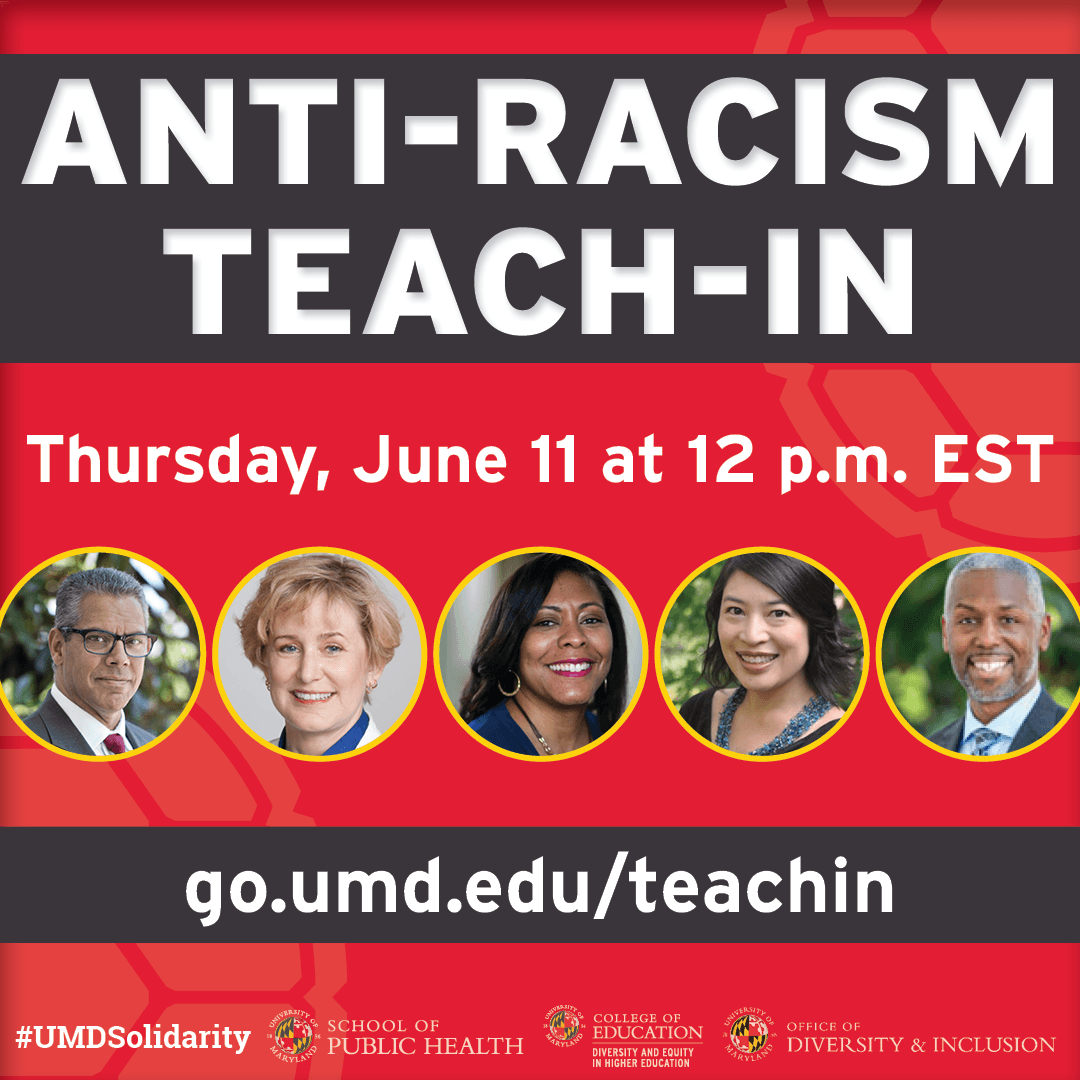 A conversation on how UMD might contemplate and adopt anti-racist practices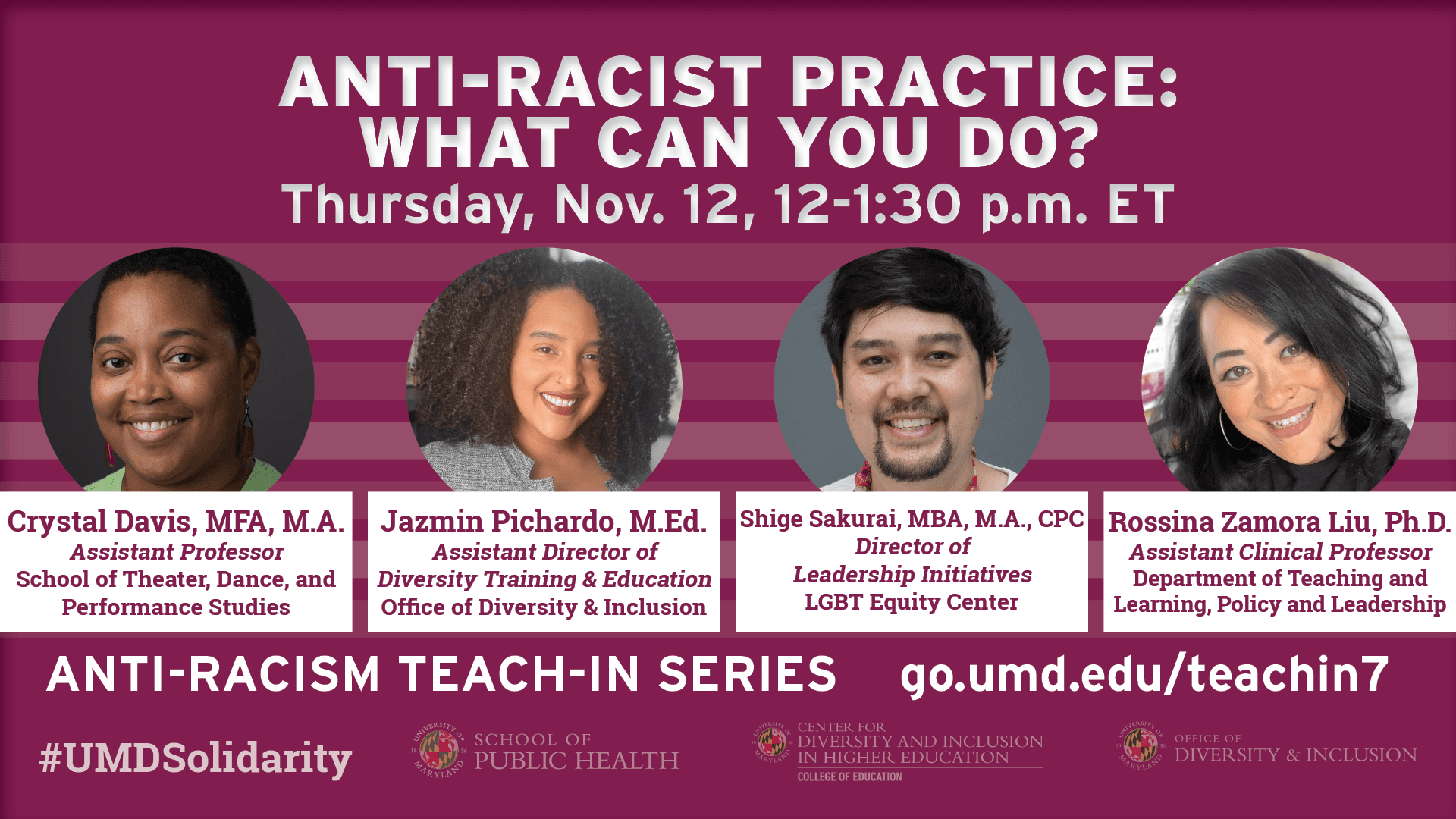 A staff and faculty panel on the day-to-day practice of anti-racism.
In response to the worldwide uprisings against racism in summer 2020, ODI's Diversity Training & Education (DTE) unit released an Anti-Racism Toolkit. The toolkit provided entry points into the work of anti-racism for the University of Maryland...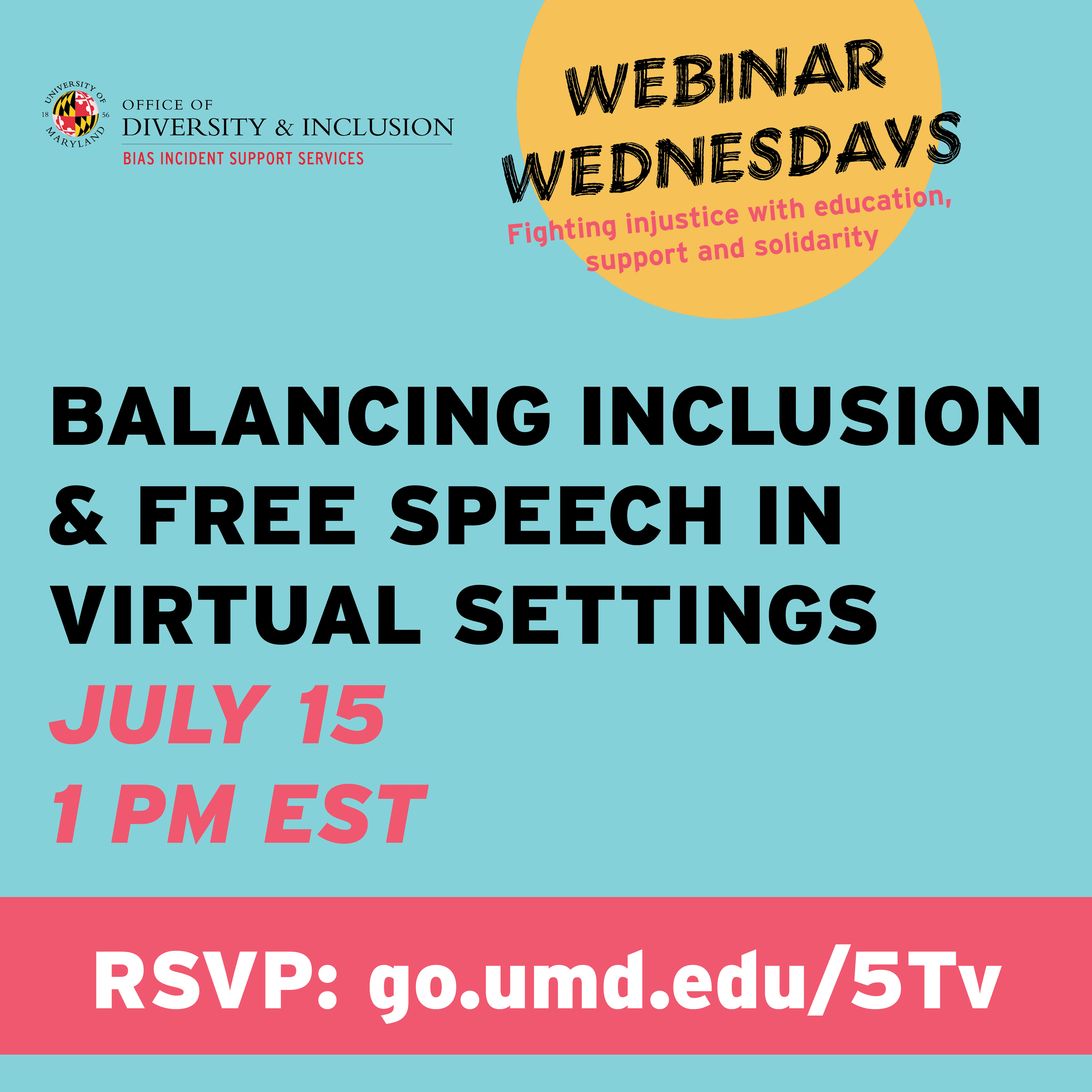 Hate-bias reporting options and response strategies
Toxic positivity and how it blocks equity and justice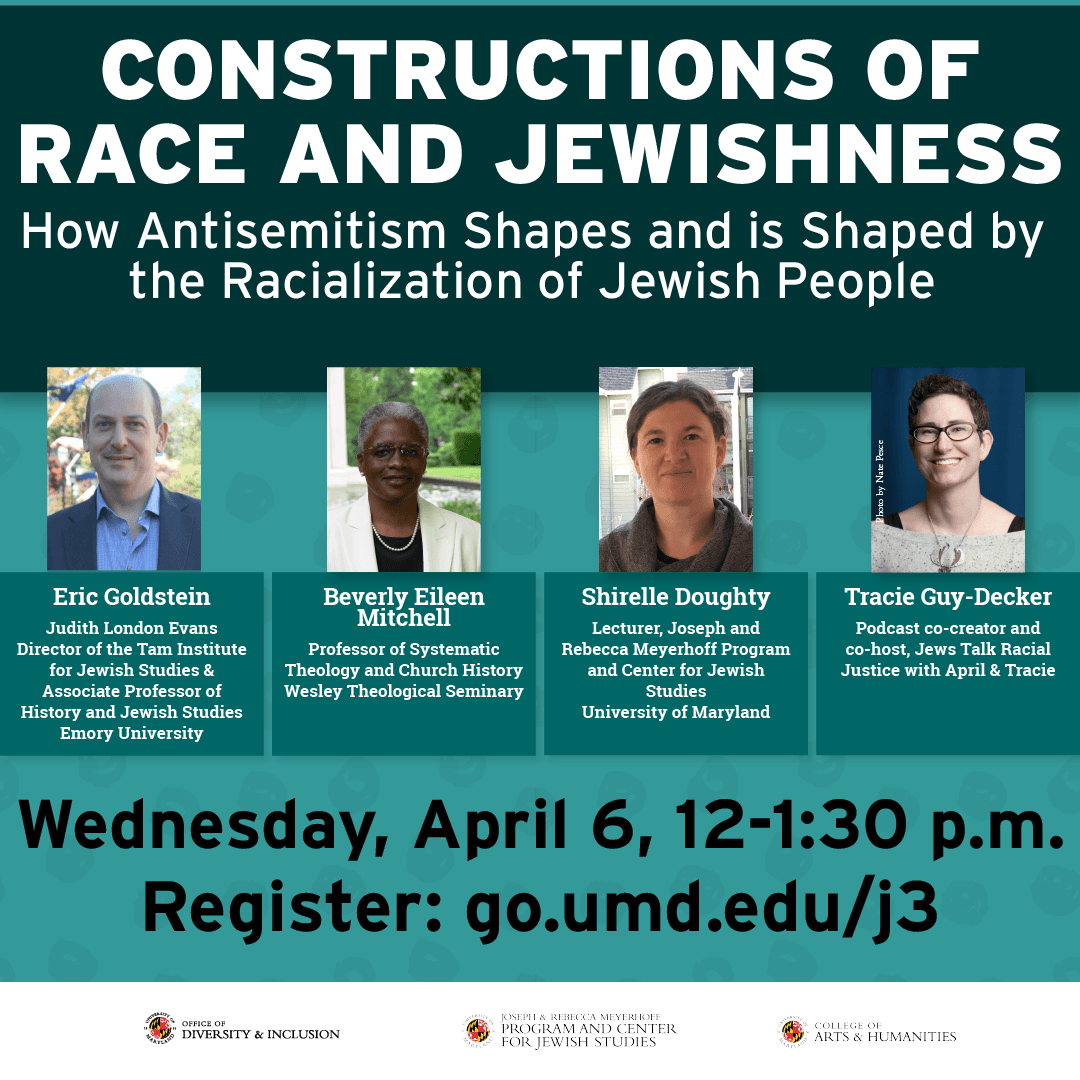 Recently, Whoopi Goldberg stirred up a great deal of controversy when she said that the Holocaust was "not about race." In the aftermath, historians and Jewish organizations pointed out that for the Nazis, "Jewish" was a race. But Jewish people of...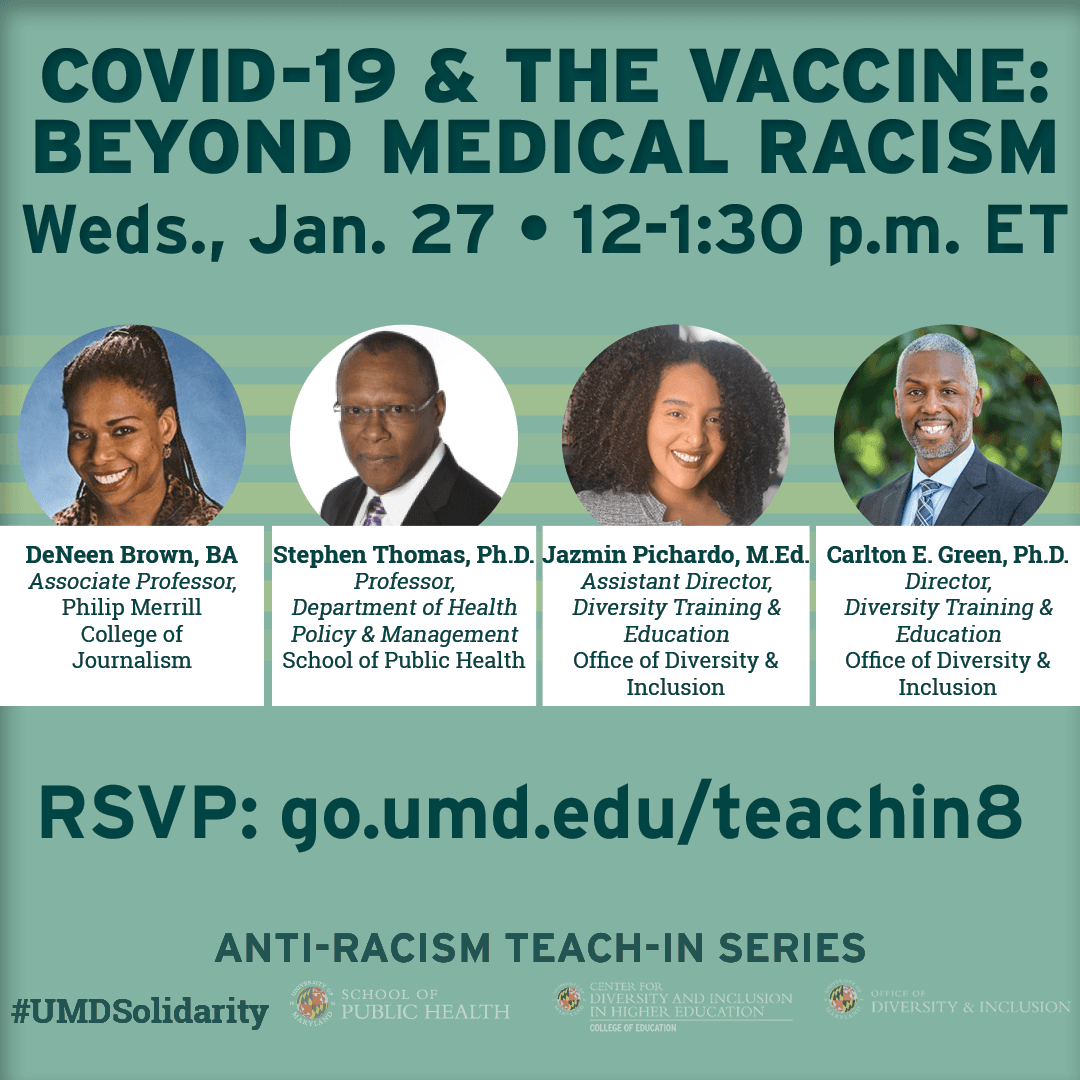 Panel on medical racism and COVID-19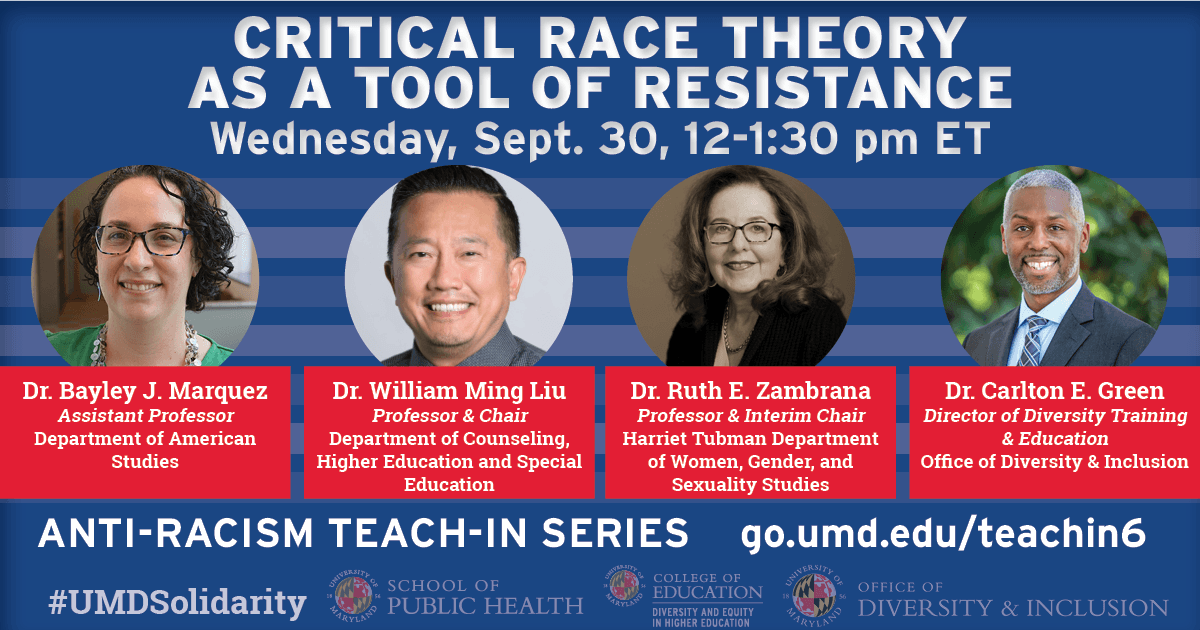 A UMD faculty panel on critical race theory and how is it used as a tool of resistance in higher education.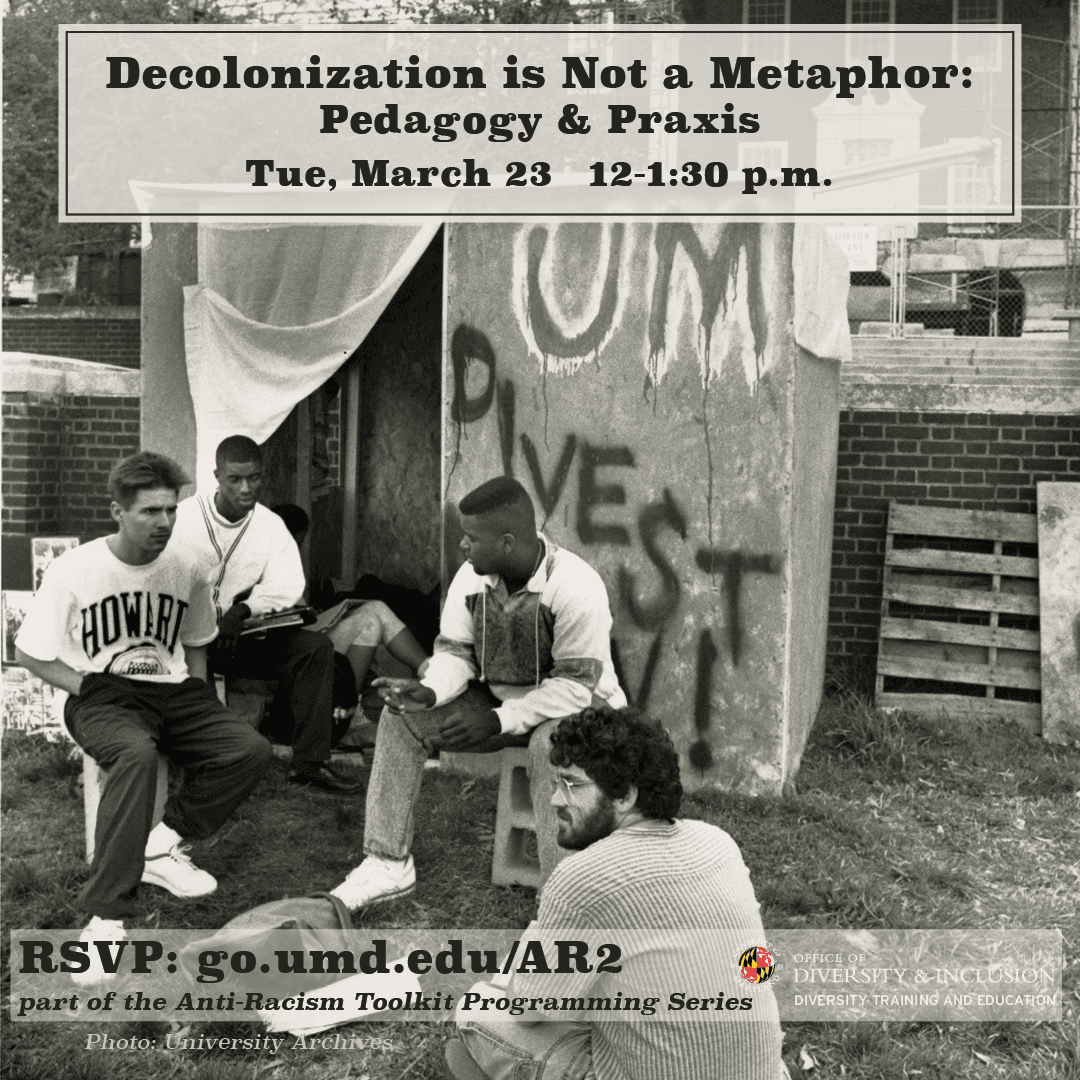 A panel with scholar-activists on the meaning of anti-Blackness and how it works systemically.