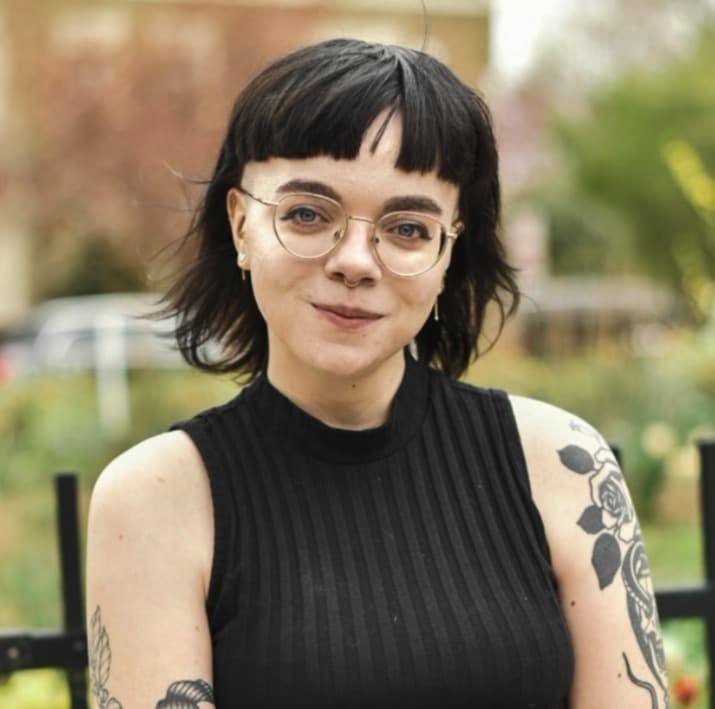 Ava Sambriski
Program Manager, LGBTQ+ Equity Center
Ava Sambriski (they/them) serves as the Program Manager at the LGBTQ+ Equity Center. They plan and execute the center's external and internal community-building programs/events, manage the center's day-to-day operations and engage with and support guests who visit the center. Ava oversees the center's outreach and communications efforts and increases awareness of and engagement with the center's programs, events and mission. They provide mentorship to student leaders and collaborate with campus partners.
Prior to joining our team, Ava worked at George Mason University as Assistant Director of Women and Gender Studies. They were responsible for planning, marketing, assessing, and executing all event and collaborative programming, including facilitator training for the Intersectionality 101 course. Ava has worked in various professional roles that allowed them to gain experience in programming and assessment, marketing and communications, and creating resources and support for marginalized populations.
Ava holds a master's degree in social work from the University of Pennsylvania and a bachelor's degree in social work from the University of North Florida.