97 Resources found. Displaying page 10 of 10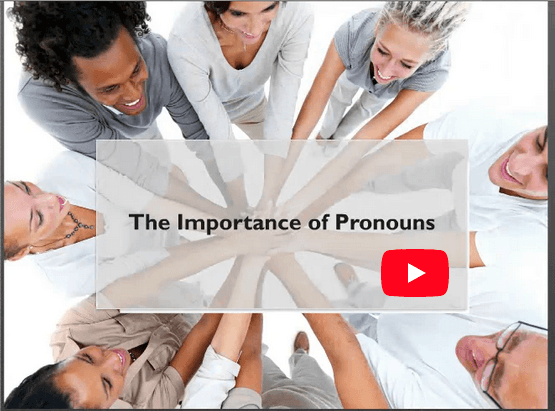 Webinar on good practices for transgender inclusion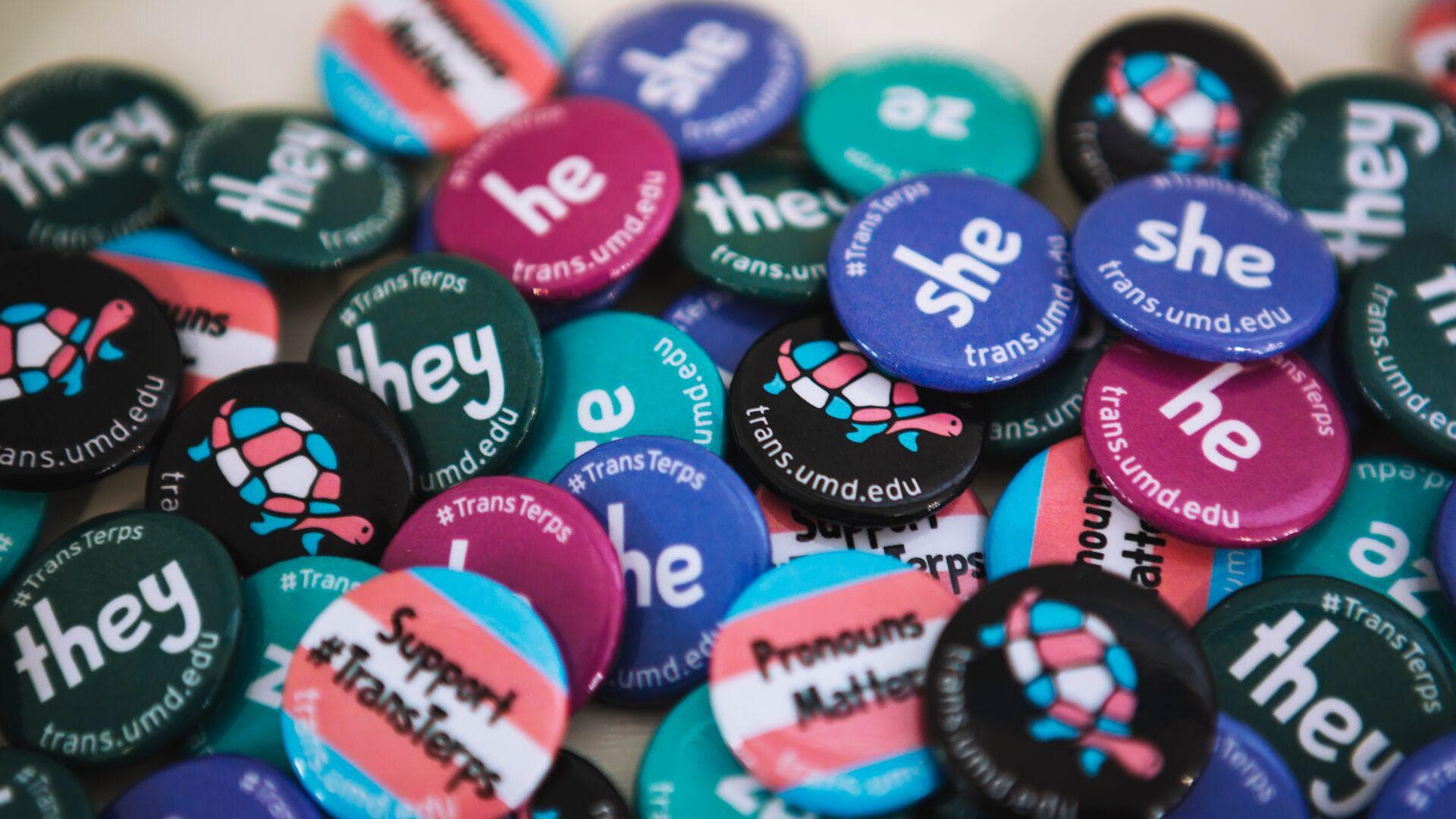 A collection of resources for transgender students at UMD.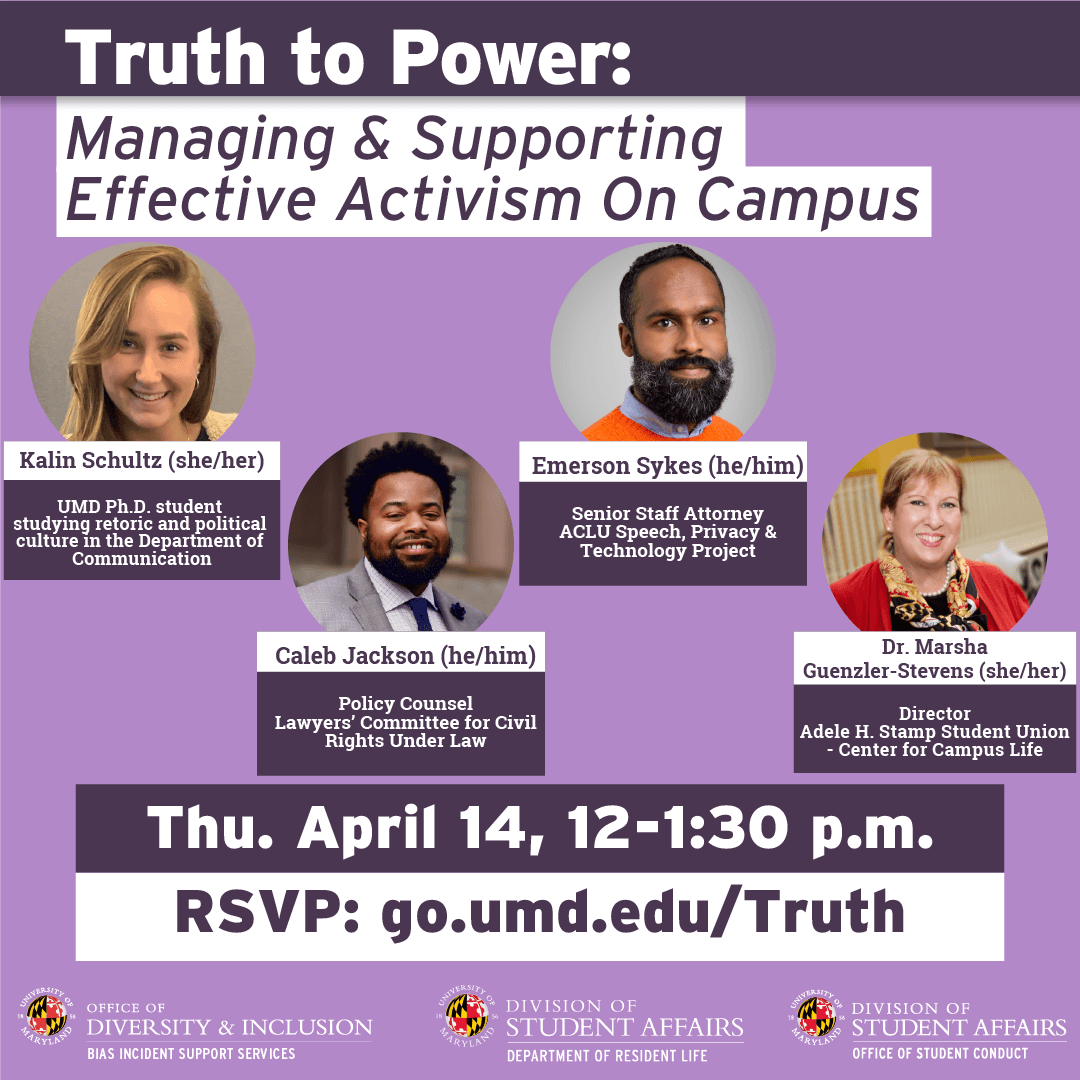 Panelists from UMD, the ACLU and the Lawyers' Committee for Civil Rights Under Law discuss campus activism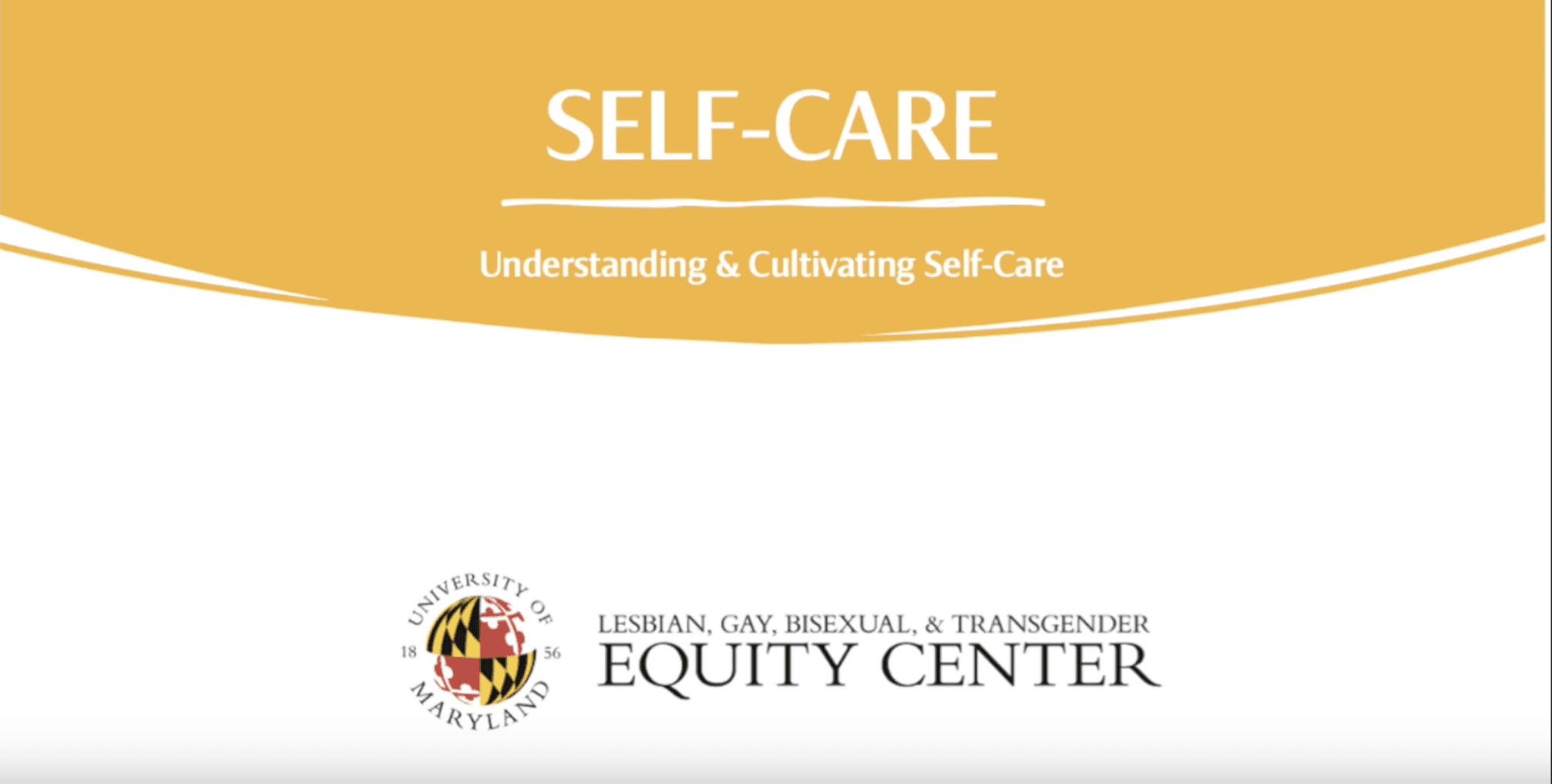 A guide to the components of self-care and how to cultivate them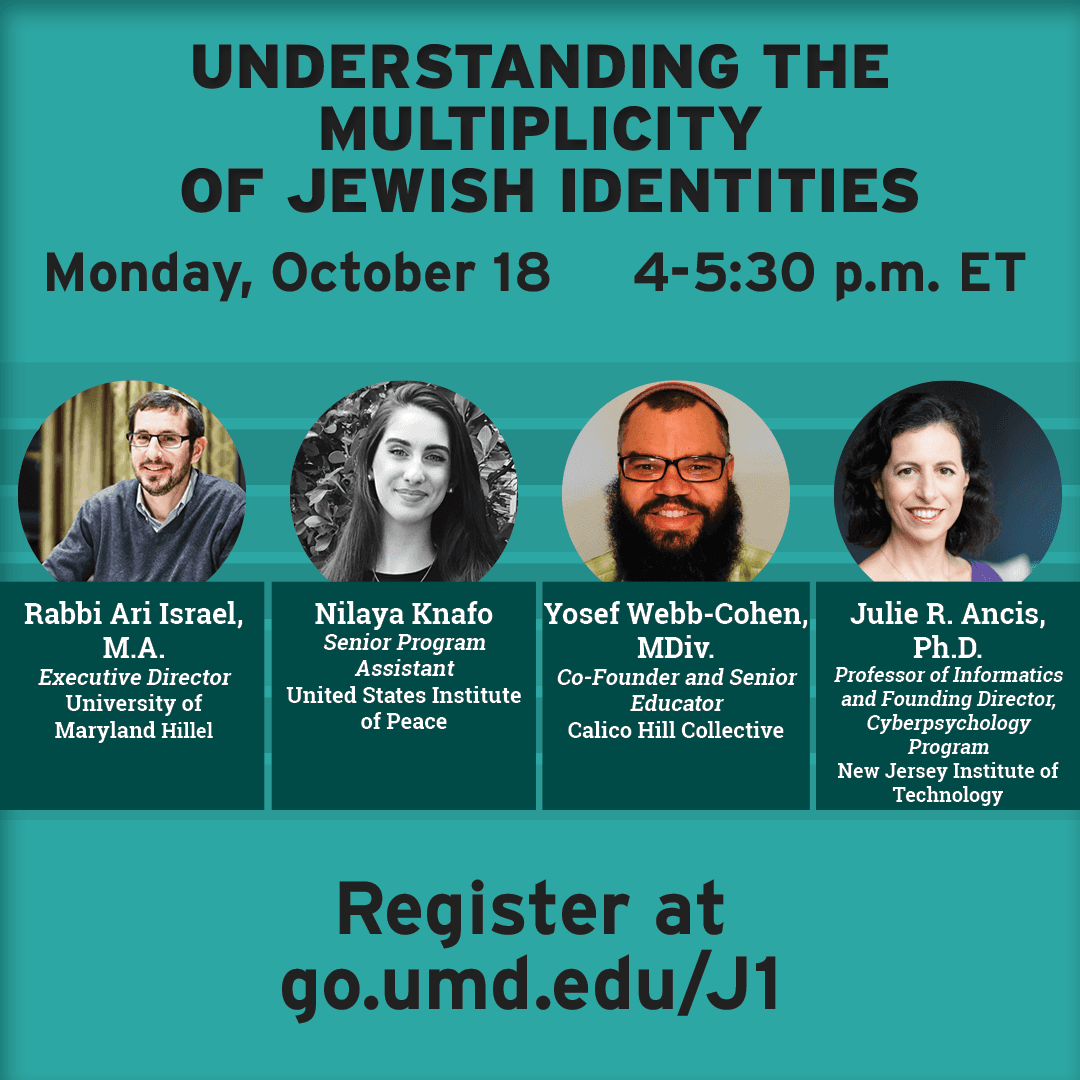 This panel sought to understand the multifaceted nature of Jewish identity and the range of experiences and identities among Jews. Panelists: Ari Israel, MA, Executive Director of the UMD HillelNilaya Knafo, Senior Program Assistant, United States...
Hate-bias reporting options and response strategies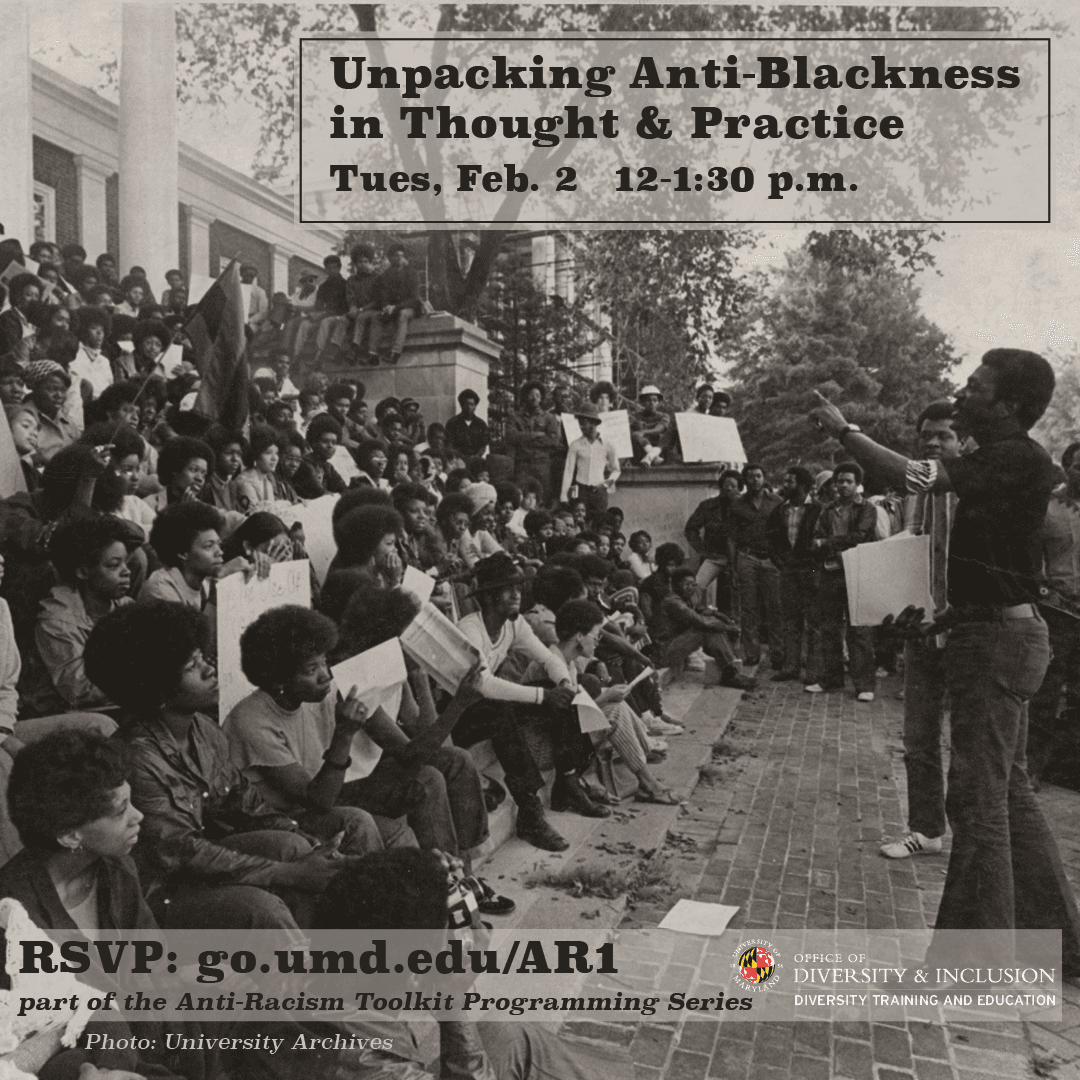 A panel with scholar-activists on the meaning of anti-Blackness and how it works systemically.