97 Resources found. Displaying page 3 of 10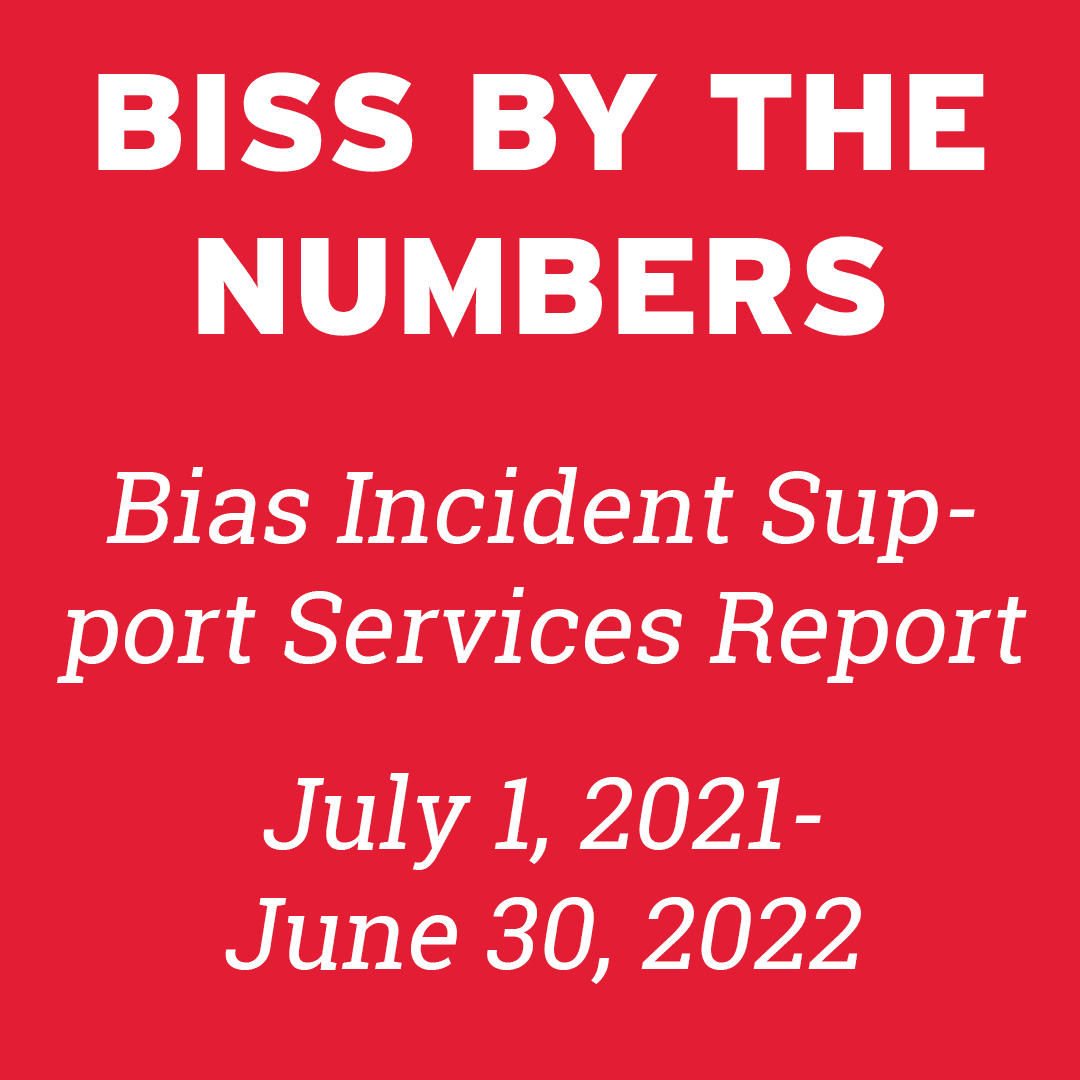 An annual "by the Numbers" summary report from Bias Incident Support Services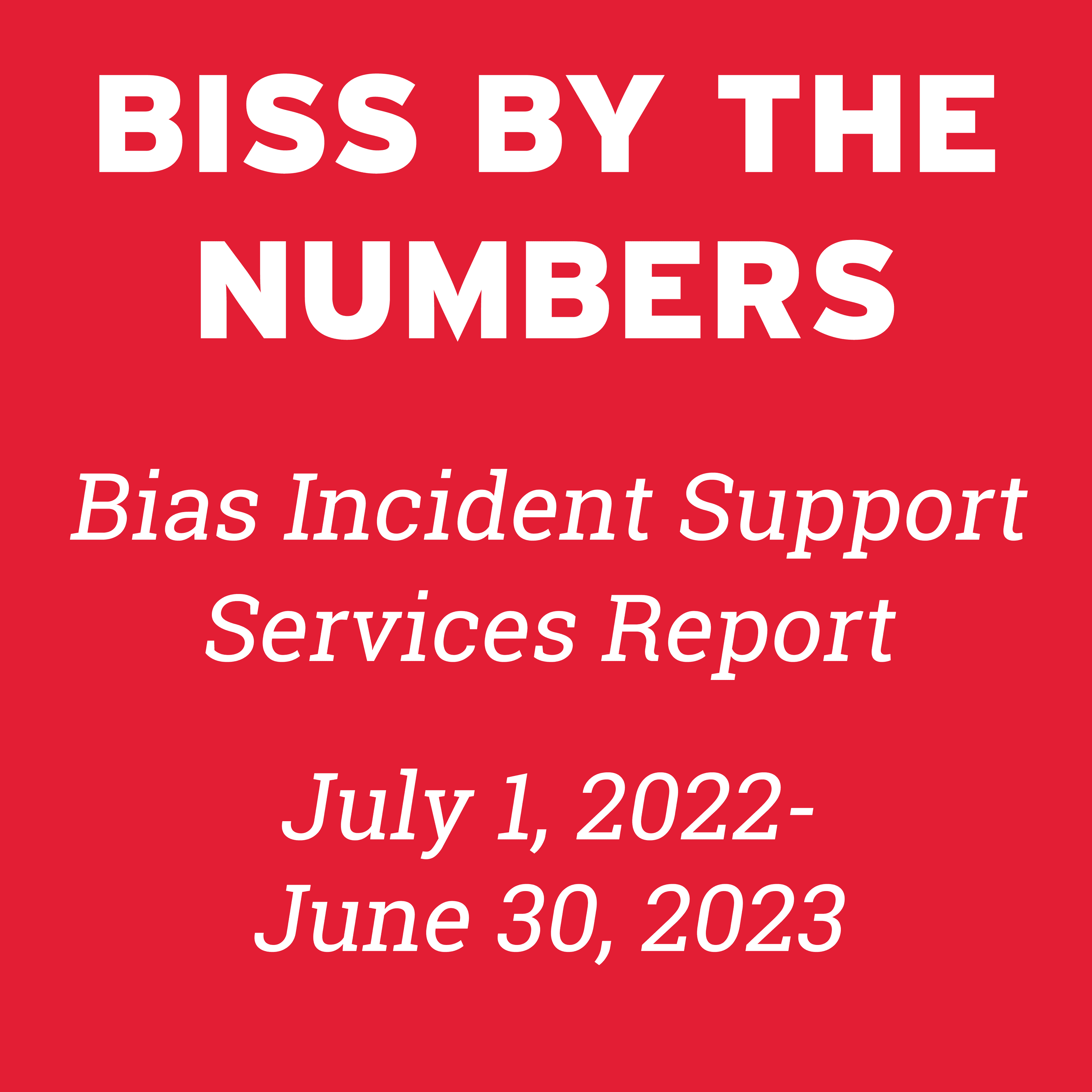 An annual "by the Numbers" summary report from Bias Incident Support Services
Link to IRPA for campus demographic data
Toxic positivity and how it blocks equity and justice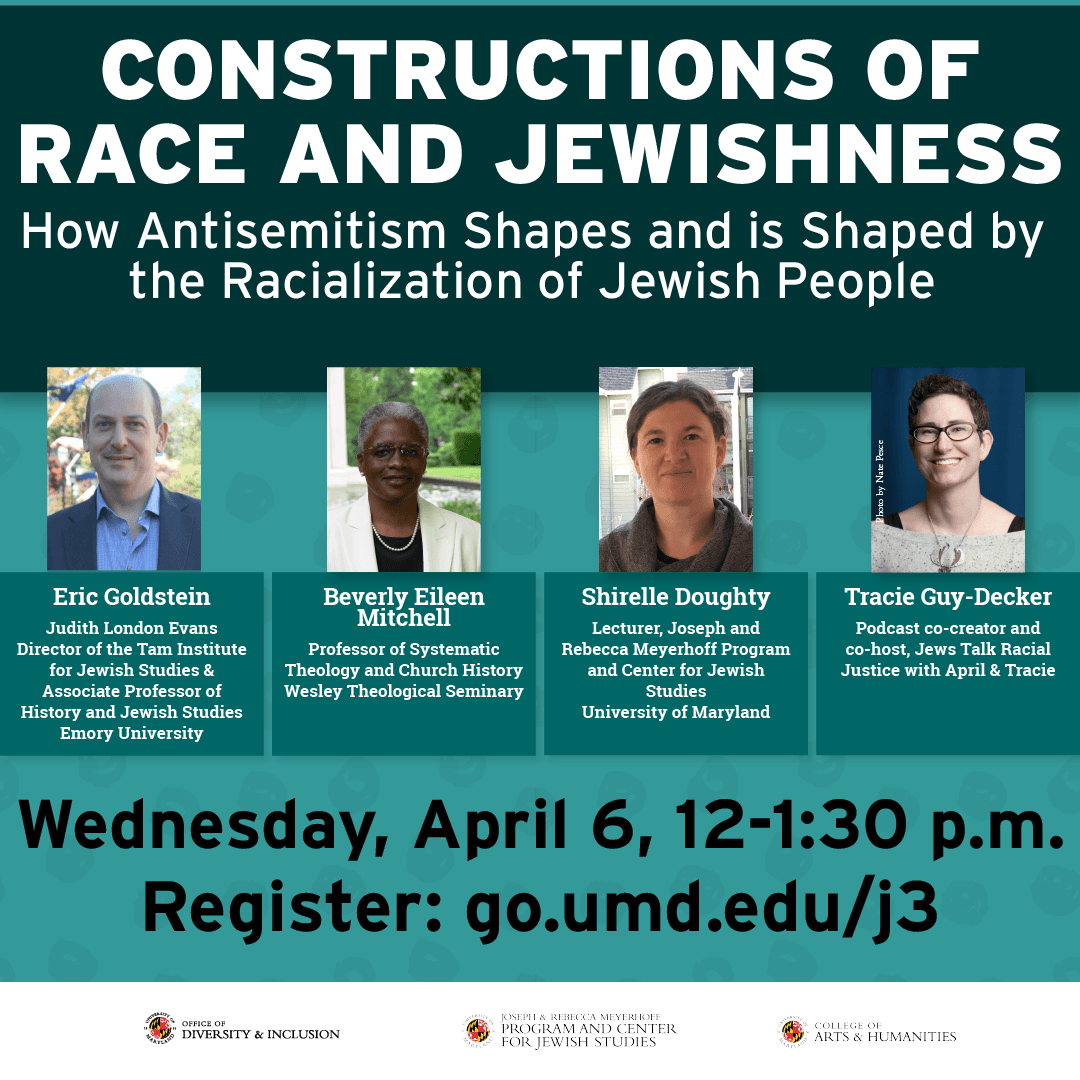 Recently, Whoopi Goldberg stirred up a great deal of controversy when she said that the Holocaust was "not about race." In the aftermath, historians and Jewish organizations pointed out that for the Nazis, "Jewish" was a race. But Jewish people of...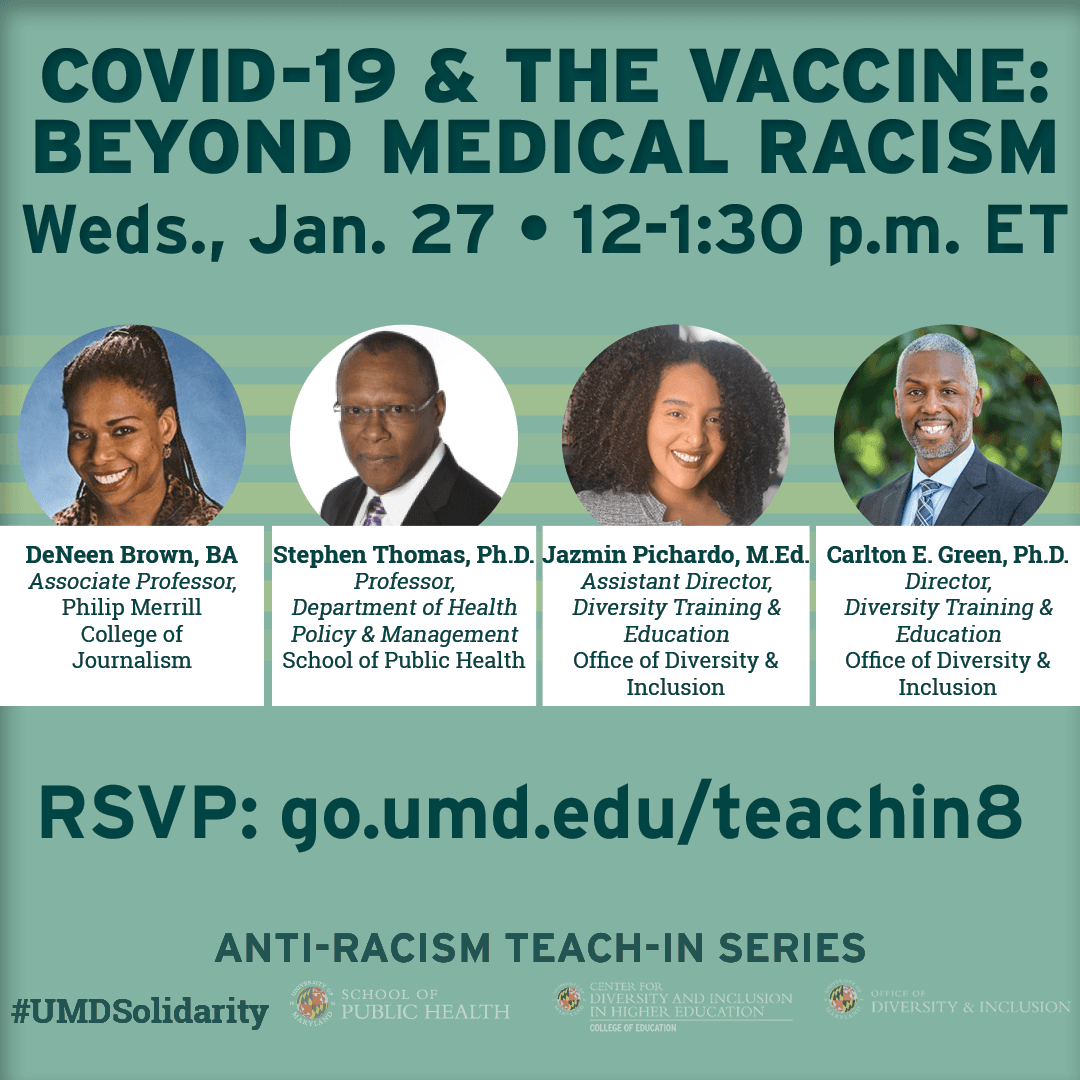 Panel on medical racism and COVID-19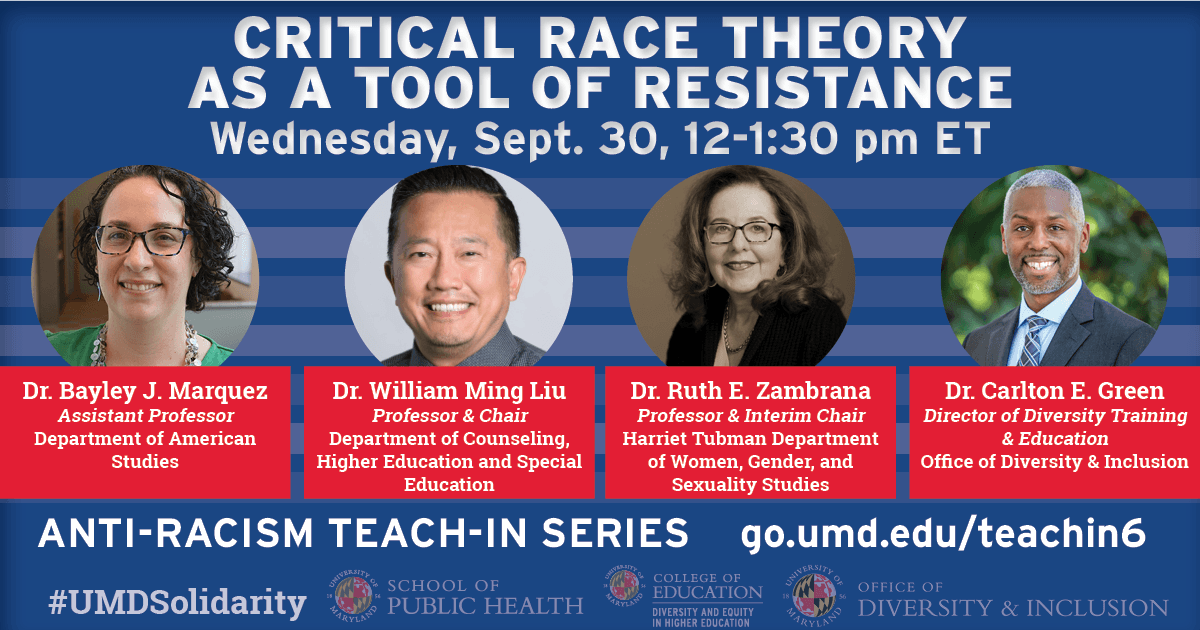 A UMD faculty panel on critical race theory and how is it used as a tool of resistance in higher education.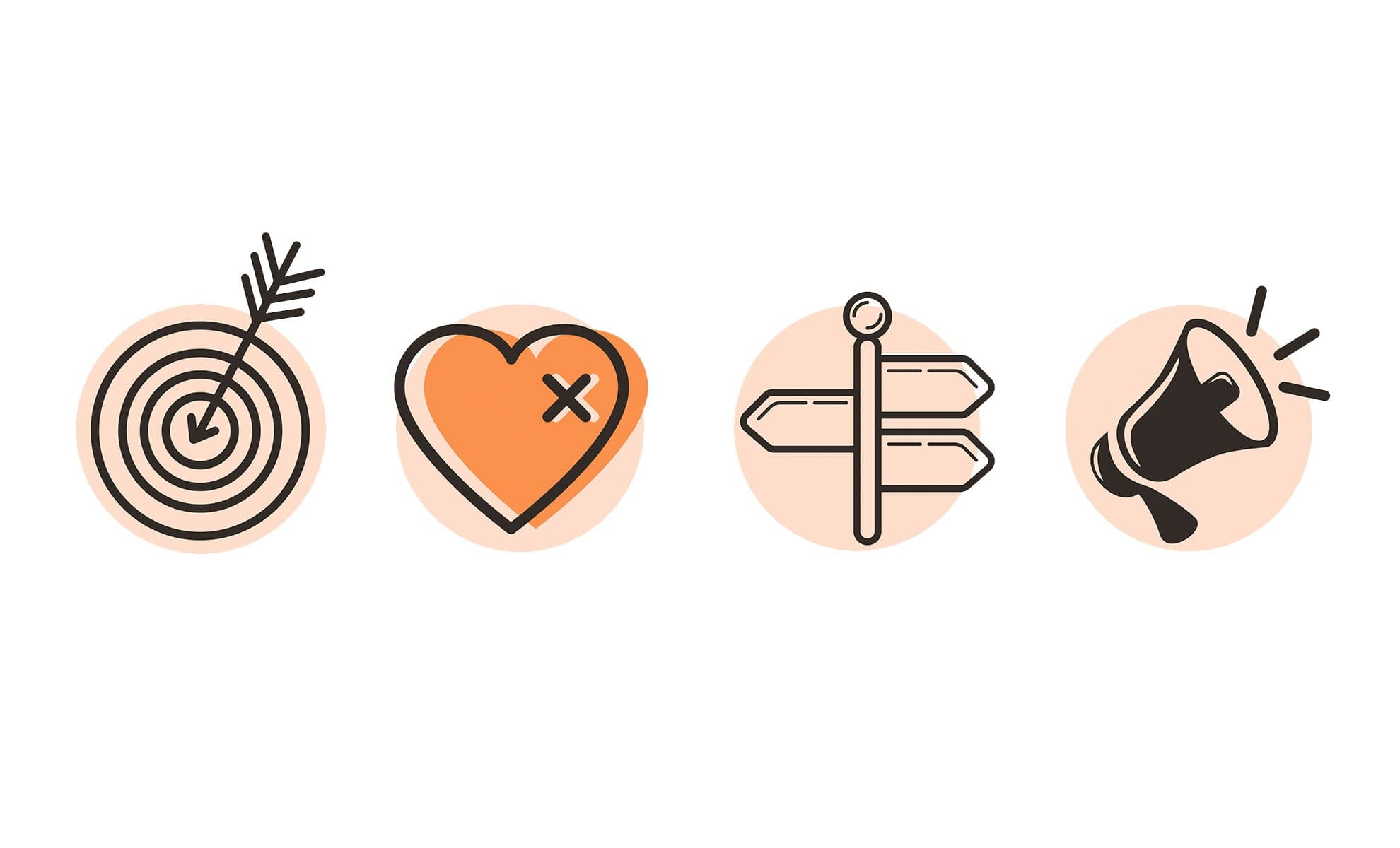 Understanding Cultural Appropriation & Halloween. Halloween - Fun for Some, Fright for Others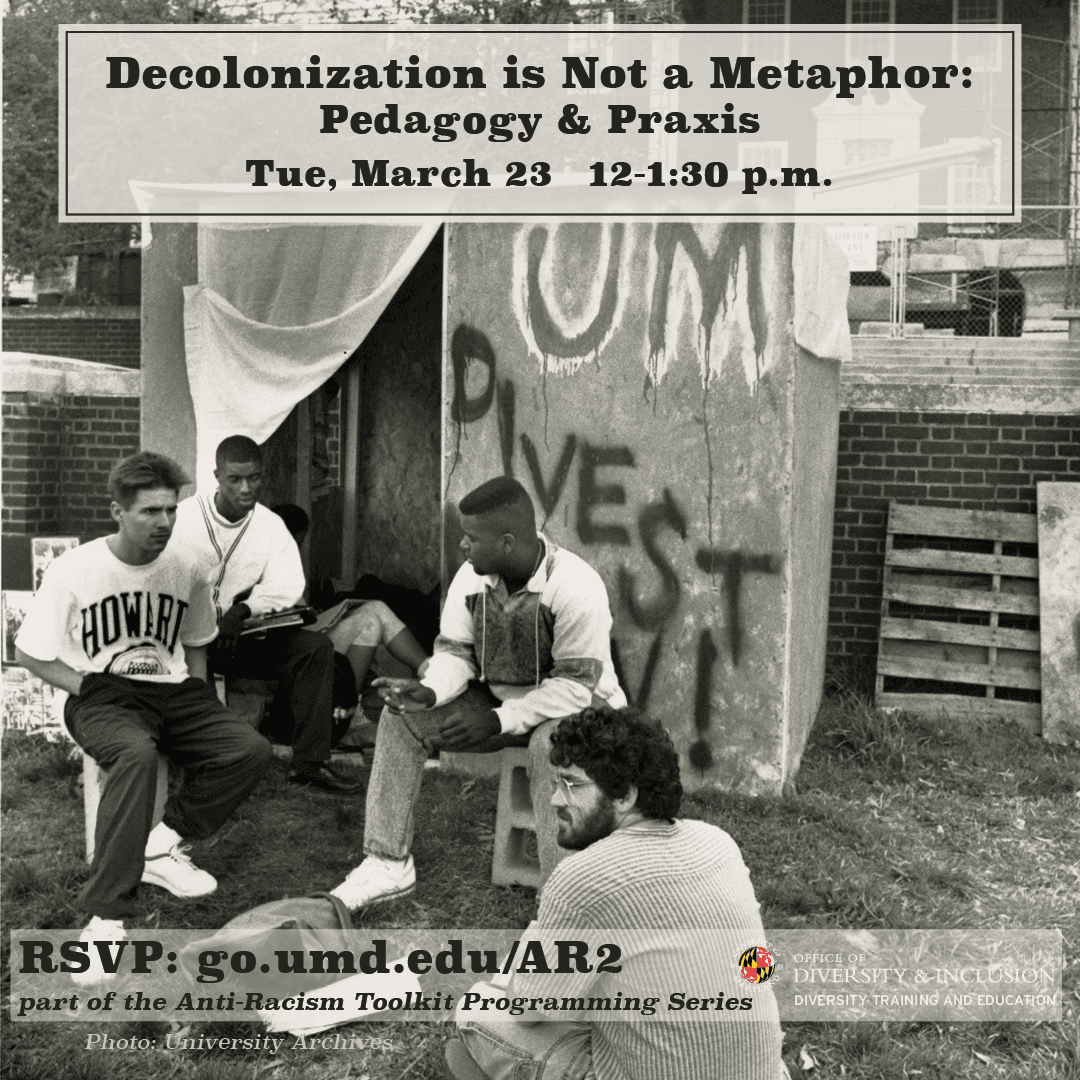 A panel with scholar-activists on the meaning of anti-Blackness and how it works systemically.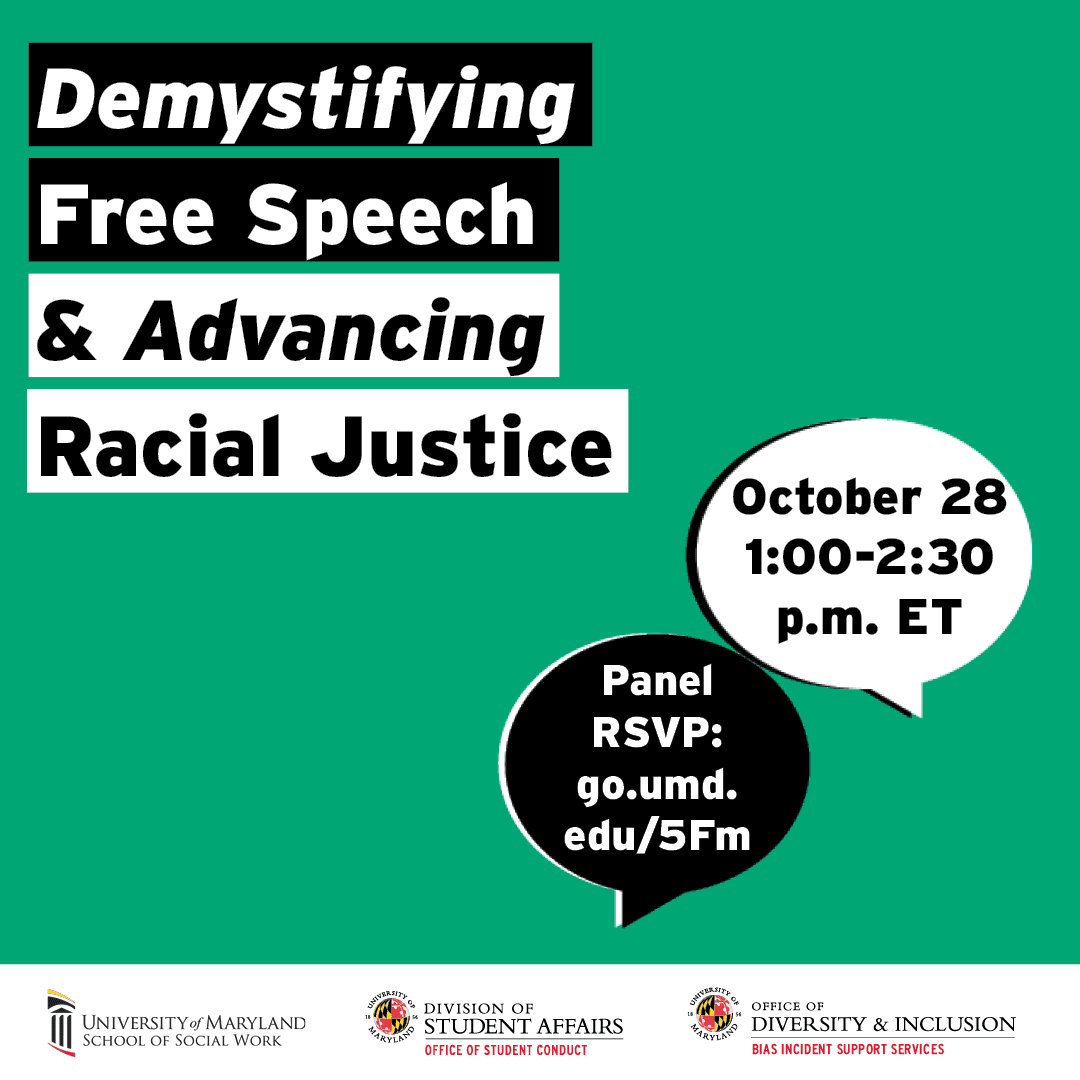 A panel on free speech, hate speech, and counterspeech