LGBT Equity Center Acting Director
I'm pleased to share that the LGBT Equity Center's Shige Sakurai (they/them) has agreed to serve as its acting director. (A nationwide search for a director of the LGBT Equity Center will take place following the retirement of founding director Luke Jensen.)
Shige brings a wealth of relevant experience to the role. They have most recently served as director of leadership initiatives and associate director of the LGBT Equity Center for over 11 years, and have worked professionally on LGBTQ+ issues in higher education over the past 18 years. They have also served as faculty at the Robert H. Smith School of Business, American University's School of Education, and USC's Race and Equity Center.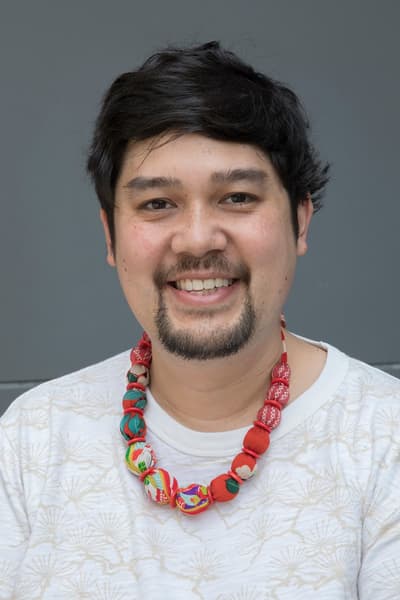 Shige has earned many professional distinctions, including the Award for Outstanding Social Justice Practice from the Consortium of Higher Education LGBT Resource Professionals; the Excellence in Diversity & Inclusion in International Education Award from Diversity Abroad; and the staff award from UMD's President's Commission on Ethnic Minority Issues.
Shige is an active and innovative community member, having founded and led the Lavender Leadership Honor Society, the LGBT Students of Color National Summit, and international LGBTQ+ human rights learning experiences in Mexico and Thailand. Shige founded International Pronouns Day, which has raised awareness about respecting personal pronouns and garnered tweets from musician Sam Smith, Vice President Kamala Harris, and Prime Minister Justin Trudeau. They are the author of MyPronouns.org, a resource with over 3.7 million readers.
As they begin the role, Shige shares their plan: "I want to foster more loving and vibrant communities, and to support student-led initiatives. I welcome new and renewed connections with students and colleagues across campus. Nurturing community wellbeing will be critical as we seek to exit the pandemic and acknowledge both the advances and victories as well as the setbacks and losses of this past year."
Please join the Office of Diversity & Inclusion in welcoming Shige as acting director of the LGBT Equity Center. We are grateful for their service in this role.
Sincerely,
Dr. Georgina Dodge
Vice President for Diversity & Inclusion