Digital Accessibility Empathy Lab & Scavenger Hunt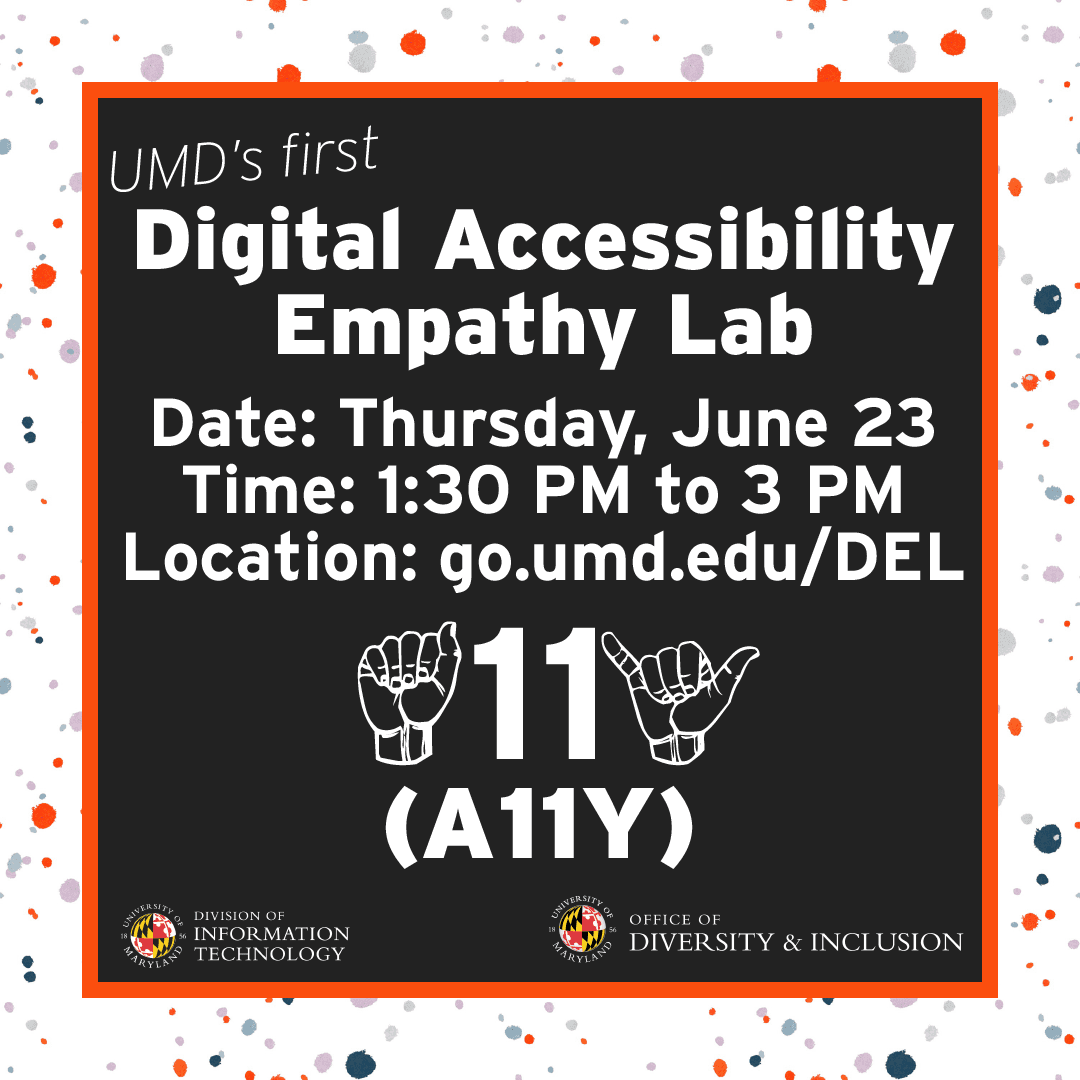 In celebration of global accessibility awareness, join us for the University of Maryland's first digital accessibility empathy lab, where we will be discussing the digital accessibility fundamentals, the importance of basic accessibility testing, and the role it plays in diversity and inclusion. We will be providing a demonstration with a screen reader and other assistive technologies. You will have the opportunity to put the skills you have learned into practice by participating in an accessibility scavenger hunt. Happy hunting!

Sign Language Interpreter and CART services will be provided for this event. Please contact Auromita Nagchaudhuri (auromita@umd.edu) at least one week prior to the event if possible to request additional accommodations.